Atheist Craig Hicks Charged in Shooting Deaths of 3 Muslim Students; Police Investigating Parking Dispute Motive, Possible Hate Crime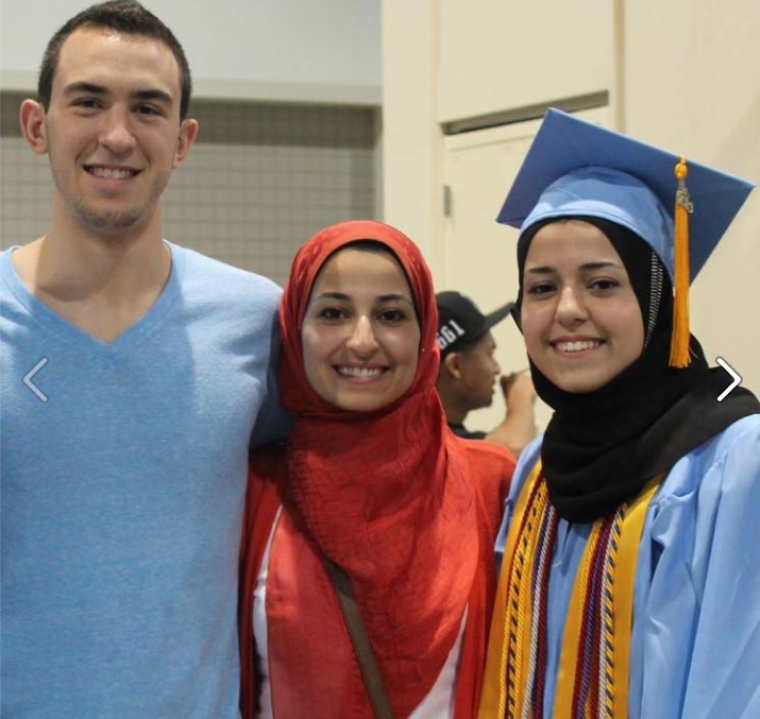 Police say the brutal shooting deaths of three Muslim students in North Carolina on Tuesday may have been motivated by an ongoing dispute with a neighbor over parking.
Chapel Hill resident Craig Stephen Hicks, 46, was arrested yesterday and charged with three counts of first-degree murder following the deaths of newlywed couple Deah Shaddy Barakat, 23, and Yusor Mohammad, 21, and her sister, Razan Mohammad Abu-Salha, 19. All three were shot in the head at a condominium complex near the University of North Carolina campus.
While a preliminary investigation suggests that an argument over parking may have precipitated the shooting, police continue to investigate and they have not ruled out the possibility of a hate crime.
"Our investigators are exploring what could have motivated Mr. Hicks to commit such a senseless and tragic act," said Chief Chris Blue of the Chapel Hill Police Department via a press release. "We understand the concerns about the possibility that this was hate motivated and we will exhaust every lead to determine if that is the case. Our thoughts are with the families and friends of these young people who lost their lives so needlessly."
Hicks, who describes himself as an atheist on Facebook, is currently being held without bond in the Durham County Jail.
"Our preliminary investigation indicates that the crime was motivated by an ongoing neighbor dispute over parking," the police said.
Barakat, a second-year student at North Carolina's school of dentistry, and Mohammed, a North Carolina State graduate, reportedly wed one month ago.
Devastated friends and family set up Facebook tribute pages in honor of the slain victims shortly after news of their deaths broke. On one particular page, "Our Three Winners," the victims were remembered as selfless heroes who had previously organized funding drives for the homeless as well as Syrian refugees.
"It sorrows us all to see what has happened here today. Please rely on each other and remember these beautiful souls in your happy thoughts. Their faith meant a lot to them, and it is in fact what helps us all feel at peace with the tragedy of their murder," one post read.
On Twitter, mourners created the hashtag #MuslimLivesMatter, which is a play on the "Black Lives Matter" civil unrest protests that swept the nation last year after the controversial shooting death of Ferguson, Missouri, teenager Michael Brown.
Muslim support groups urged authorities to carry-out a thorough investigation in a bid to ease religious tensions.
"Based on the brutal nature of this crime, the past anti-religion statements of the alleged perpetrator, the religious attire of two of the victims, and the rising anti-Muslim rhetoric in American society, we urge state and federal law enforcement authorities to quickly address speculation of a possible bias motive in this case," The Council of American-Islamic Relations' executive director, Nihad Awad, said. "Our heartfelt condolences go to the families and loved ones of the victims and to the local community."