Atheists in Kenya Call for Their Own National Holiday to Celebrate a 'Godless' World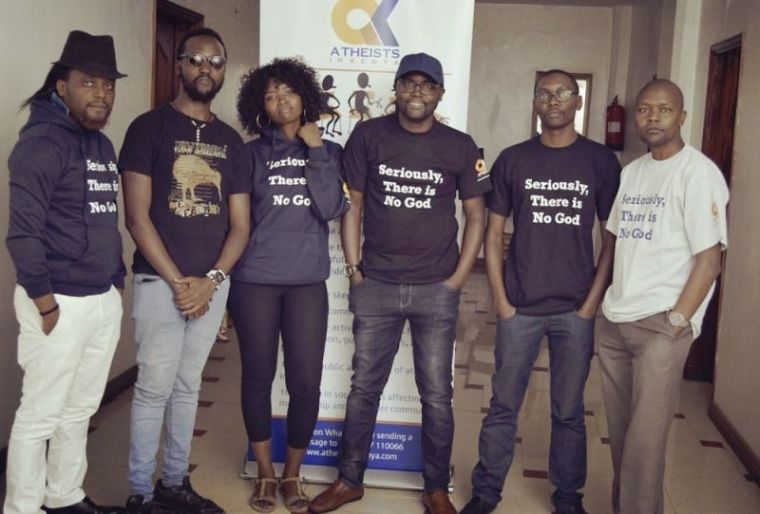 A group of atheists in Kenya are pleading for their own national holiday in which they can proclaim that God does not exist and hold "godless parades."
The Atheists in Kenya Society released a statement Monday in which they demanded that the government declare Feb. 17 as "Atheist Day."
"There is no shortage of religious holidays celebrated every year in Kenya. Christmas, Eid ul-Fitr, Diwali, Eid al-Adha, Easter and Ramadan are just but a few," Atheists in Kenya Vice President Daisy Siongok said in the statement. "Kenyans who do not believe in god or gods deserve a public holiday too."
Siongok asserted that the fact that atheists only comprise about five percent of Kenya's population is no reason to exclude them from having a national holiday of their own.
Specifically, the group is calling on Fred Matiang'i, Kenya's cabinet secretary for interior ministry, to formally make the atheist day designation.
As most religious holidays carry with them some sort of significance within the respective religions, the purpose of Atheist Day would be to commemorate the date that the Atheists in Kenya Society officially registered with the government. The group was launched on Feb. 17, 2016.
"We will use the occasion to show our lack of faith in Gods, by holding Godless Parades in various Countries and also to increase awareness about atheism in Kenya," Songok stated. "We believe that this will promote freedom of religion as a human right in Kenya and a strategic national interest, in line with Article 27 of Kenya's Constitution."
Article 27(4) of the Kenyan constitution explains that the "state shall not discriminate directly or indirectly against any person on any ground, including race, sex, pregnancy, marital status, health status, ethnic or social origin, colour, age, disability, religion, conscience, belief, culture, dress, language or birth."
Siongok's statement concludes by contending that the Kenyan government "cannot ignore the place [of] atheists in Kenya."
"We deserve as much recognition as the other faiths," she asserted.
The atheist group's demand comes after Matiang'i recently proclaimed Aug. 21 as a national holiday for Muslims called eid-ul-Adha, which marks the culmination of the annual pilgrimage to Mecca. The government leader's proclamation has received pushback from some Muslims who claim that the holiday should be celebrated on Aug. 22.
According to the CIA World Factbook, Kenya is comprised of about 47 percent Protestant Christians, 23 percent Catholics, 11 percent other Christians, 11 percent Muslim, and 2 percent none.
The atheist group's request comes as the first words of the Kenyan national anthem specifically call on the "God of all creation" to "bless this our land and nation."
Atheists in Kenya had previously pushed for the removal of God from the lyrics of the anthem.
"As non-believers, we feel that the National Anthem is not representative of us, and goes against the spirit of the Kenyan Constitution," Harrison Mumia, president of Atheists in Kenya, said in a statement in 2016. "Removing 'God' from the National Anthem will make it inclusive."
Atheists in the United States have led similar efforts to scrub the terms "In God We Trust" and "One nation under God" from currency and the Pledge of Allegiance.