Avery Bradley Says God Has a Plan in Trade From Celtics to Pistons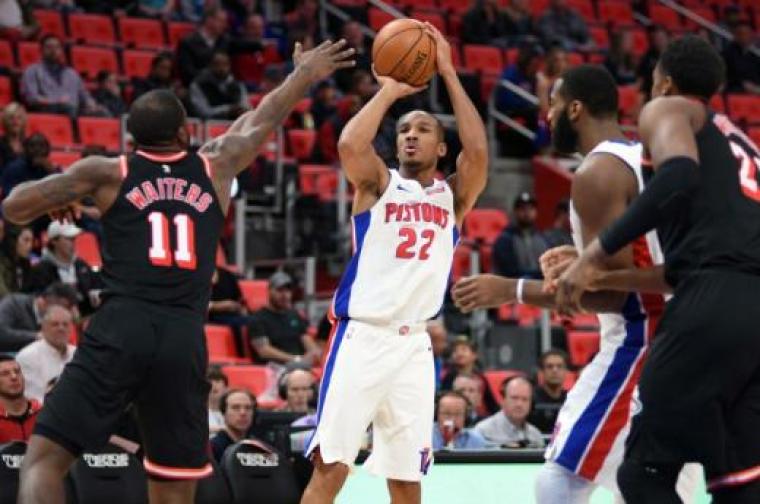 Avery Bradley believes God could have something to do with his trade to the Detroit Pistons last summer after he spent his entire seven-year career with the Boston Celtics.
"I'm a true believer that God puts us in situations to help us ultimately get to where we need to be. So that's how I'm looking at this experience," Bradley said in an NBA.com report. "It's been really good for me so far. We have a great group of guys and a great coaching staff that's pushing us every single day and I feel like we're going to continue to improve as a group, grow as a group."
After forming a bond with point guard Isaiah Thomas over three seasons before he was traded to the Cleveland Cavaliers, Bradley said being traded to the Pistons may have been a chance to showcase his own skills as a guard.
"Me leaving Isaiah, somebody I'm used to playing with. We learned how to play off of each other," Bradley told NBA.com last month. "Maybe this is a chance for me to show more of my game."
For some time, Bradley has spoken about his relationship with God. He previously told The Boston Globe that he credits his career to God.
"I play because God blessed me to play this game and that's what I enjoy doing," he said. "Hopefully I can continue to keep playing at this high level and hopefully I can continue to be a better basketball player."
Even though he is no longer a member of the Celtics, there was once a time when he considered it a blessing to work with the organization that he held in high regard.
"It's a blessing to be here and part of an organization like this. I just try to come in every single day and be professional and work as hard as I can," he said. "I feel like you can't replace that. I try to let everyone know we're all a team together from the strength and conditioning [coach] to trainer, I try to respect everybody."
"When I do little things like that it helps them see the importance of a team. Not just the players, but everybody."