Baltimore-Raised Pastor Tony Evans Says It Is Time for Christians to Get 'Aggressive' on Rebuilding the Family, Addressing Justice Issues and Restoring Morality
'The Church Must Become the Centerpiece of Mobilizing Across Racial and Cultural Lines,' Evans Says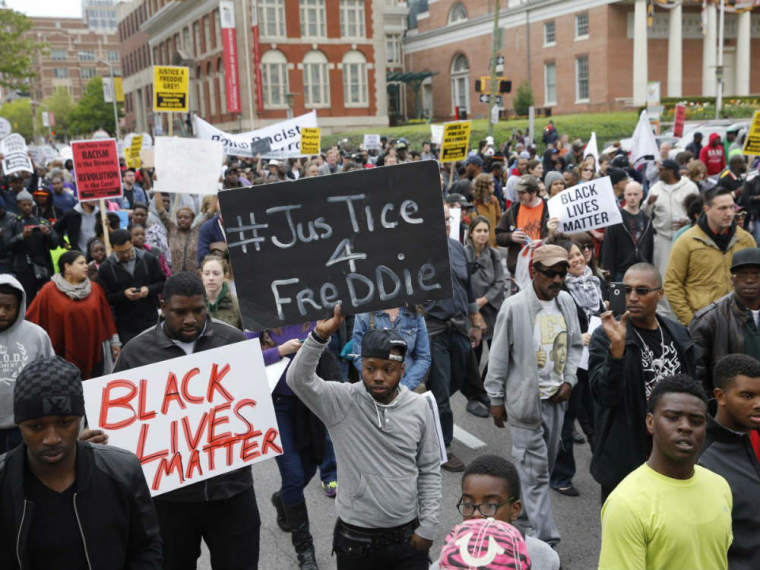 Megachurch pastor Tony Evans has issued a call to Christians across the nation to rise to the challenge of bringing solutions to some of the issues he believes are apparent in the violence that recently gripped parts of Baltimore city amid protests over the police killing of a young black man.
"It is with deep regret and sadness that I have joined the rest of America to see the carnage, the pain and the anguish taking place in my hometown, Baltimore, Maryland," said Evans in a video released the night after rioting and looting erupted in Baltimore.
"To see what can emanate from hopelessness is a reminder of two things. First of all, the damage that hopelessness can do, the wrong that can be expressed by people in their frustration so that they wind up doing the very thing that they're complaining against. At the very same time, I recognize this demonstrates the need for the Church of Jesus Christ to offer the hope that is missing in so many people's lives."
"It was especially disheartening to see that so much to the carnage took place at Mondawmin because I went to Douglass High School. I graduated from Douglas High School. I played football baseball and swam for Douglas high school so to see something happen in a community I am so connected to broke my heart," the Texas megachurch pastor and best-selling author added.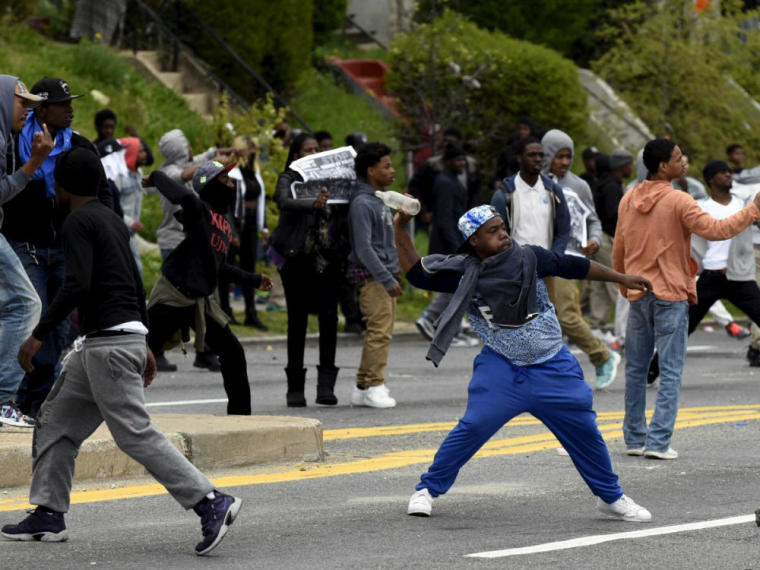 The "chaos" that Evans referred to was the rioting and looting that broke out on Monday night and that resulted in the destruction of stores, homes, police vehicles and other property. Among the structures set on fire was a church's $16 million apartment and community center that was being constructed for low-income seniors.
The violence came amid otherwise peaceful protests by locals over the death of Freddie Gray, 25, who suffered a fatal neck injury after being placed in police custody on April 12. Gray, who Baltimore State's Attorney said was unlawfully arrested by police officers, died on April 19 and was buried eight days later. It was just hours after his April 27 funeral that some residents, apparently youths and adults, went on a rampage.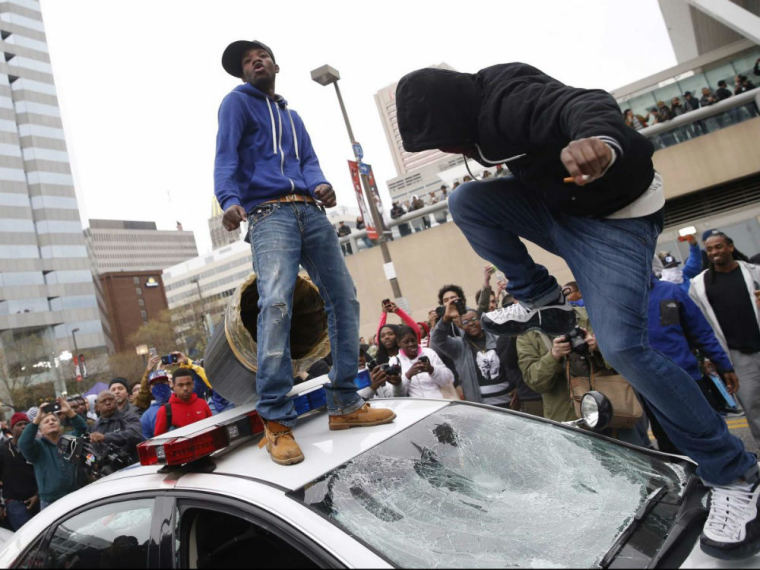 The 90-second video compilation from CNN below gives a glimpse of the scope of the damage.
Gray's neighborhood of Sandtown-Winchester/Harlem Park, ground zero for protests and the rioting and looting, has a high rate of unemployment, crime and imprisonment. The area's residents, who are 96 percent black, also report low education levels and more than half of them have a median household income of $25,000. Furthermore, nearly 37 percent of households are led by single parents and, in the 2008-2009 school year, more than 45 percent of high school students missed more than 20 days of school, according to a 2011 neighborhood health profile compiled by Baltimore City officials.
Pastor Evans, in his video remarks, reflected on when he was growing up in Baltimore and needed positive examples in his life. He also mentioned the need for men and women to fill in the gaps in the lives of young people who may need similar encouragement.
"I used to be one of those students who needed to see something bigger, and God brought people into my life who gave me a bigger vision than the circumstances that surrounded me," added Evans. "First, He gave me a father and then brought other influences that multiplied the opportunity that were out there for me to see that there was much more to life than what I was surrounded with. That's exactly what this generation of young people needs."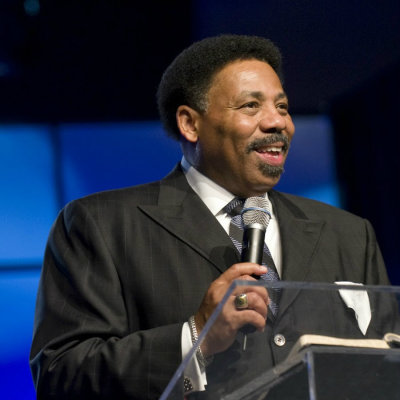 "These young people need to see that there's something bigger out there than what they're looking at everyday or seeing in the news or on social media. They need men and women to come into their lives who will give them a bigger vision of the world, of life, of opportunity, of what they can become rather than what they think they are limited to you. And when they get that kind of observation, because they get that kind of influence, they will make better decisions," he added.
Evans also called on Christians to get off the bench and to "aggressively" address issues dealing with the family, justice, and morality.
"We cannot just stand on the sideline and complain. We must now get in the middle and bring about a change. We meet more than a protest. We need a plan. That means that we're going to have to become very aggressive in rebuilding the family. We're going to have to become very aggressive in addressing justice issues that have to do with fairness and doing that which is equitable and honoring to God. It also means we have to restore morality to the cultures so that people have a standard of right and wrong," Evans said.
He added, "It means that the church now must become the centerpiece of mobilizing across racial and cultural lines to do what Jesus said we must do. He said he came with good news to the poor, the captive and the disenfranchised, to offer a jubilee."
The Oak Cliff Bible Fellowship pastor then presented his "three-point plan" of action as one possible means of addressing some of the challenges.
The first part of Evans' plan is for churches "to come together and have a solemn assembly, a sacred gathering, re-inviting God in the midst of our lives, in our families and in our communities."
Second, he encouraged Christians "to do good works" by adopting their local schools, which is something he helps churches to do through The National Church Adopt-a-School Initiative.
"We see through these young people that they need direction. And since so many don't have nuclear families with mothers and fathers, we have to provide surrogate families so that these young people get the direction that the need for wise decision making," Evans explained.
Finally, "through that unity of solemn assembly and good works," Christians should "speak with one voice about the changes that need to occur."
Those changes, he said, include "personal changes, personal responsibility" and "also systemic changes that provides fairness of opportunity for people who are willing to be responsible."
Evans concluded his remarks by stating that his prayer was that "this chaos will create a renewed vigor and value and call to the people of God to glorify God through bringing Jesus Christ back to the center of culture."
Evans is founder and senior pastor of the 9,500-member Oak Cliff Bible Fellowship in Dallas, Texas, founder and president of The Urban Alternative, former chaplain of the NFL's Dallas Cowboys, and present chaplain of the NBA's Dallas Mavericks.