Beloved Baptist Pastor Buckner Fanning Who Preached Ecumenism Dies After Suffering Stroke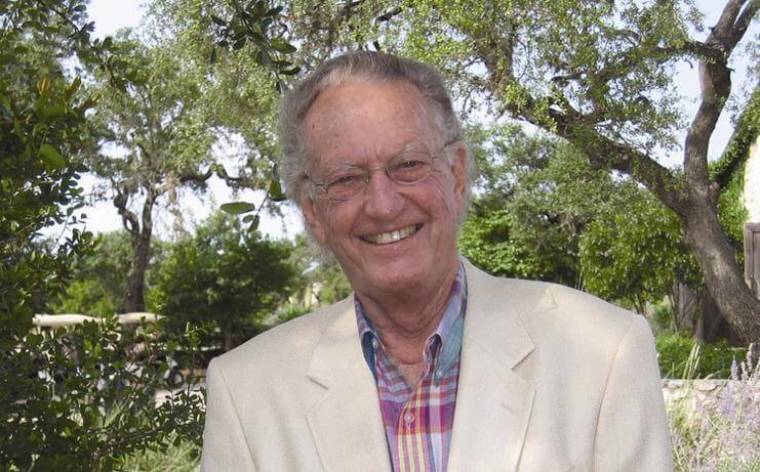 The Rev. Buckner Fanning, a beloved Baptist preacher from San Antonio, Texas, known for his ecumenism and 30-second television commercials shown across the world, died Sunday night after suffering a stroke last August. He was 89.
"God has taken home His best Valentine's Day present ever. Dad is finally face to face with Jesus Christ, our God and the Man dad fervently proclaimed to our needy world. You can sum up dad's message into one word — Love. We love you dad!" wrote his son, Steve Fanning, in a Facebook post shortly after his father's death, along with a video of MercyMe's "I Can Only Imagine."
Another of Rev. Fanning's sons, Mike Fanning, told KSAT that although many will remember his father for his television commercials seen by about a million people weekly worldwide, there was nothing contrived about his message. There were no scripts or special effects, he noted.
"It wasn't a show. He believed deeply. He loved deeply. He played deeply. He respected others deeply, and that's the kind of person you want to be, isn't it?" said Mike.
Beyond the departed preacher's inspirational commercials, he was well-respected for his leadership in ecumenical affairs.
He preached a message of love to all denominations and their leaders as well, notes KSAT. Mike also recalled meetings with the Archbishop of San Antonio's Catholic Church, and leading rabbis where they would discuss opening their mission of spreading the Word and helping their community.
"A Jewish rabbi, a Catholic priest and a Baptist preacher. They would get together every month and they fostered this ecumenical spirit in San Antonio that is still marvel. It was incredible," Mike added.
Fanning's approach to ministry attracted strong criticism from some conservative Baptists, however. He made headlines in 1990 when he announced his church would cut back its financial support for the Southern Baptist Convention to $2,250 a year, the minimum to qualify for a maximum 10 messengers at the SBC annual meeting, according to Baptist News.
"He really had a compassion for people who didn't know Christ and he wasn't afraid to be unconventional. I'm sure he took a lot of criticism for it, but I always took him to be a guy who rolled through it and just had the vision which was for more people coming to know Christ," admirer and fellow Pastor Sean Azzaro of the River City Community Church told KSAT.
Fanning accepted the call to be pastor of Trinity Baptist Church in 1959 at 33, where he transformed it from a small congregation into a megachurch with 10,000 members.
Trinity's current Pastor D. Leslie Hollon said he was grateful for the way God worked through Fanning's ministry.
"We loved Buckner, and we are forever grateful by how God touched our lives through Buckner's ministry. Our sadness in his passing is surpassed by our gratitude for his influence. And we know he has now entered the eternal promises of Heaven," wrote Hollon in a Facebook post.
"The Fanning family is making the funeral arrangements. But in talking with Steve and Mike, I can share with you that the service will be at Trinity. We will provide funeral service details as they take shape and are confirmed. Today we give gospel care to many people as they receive the news about Buckner," he added.