Baptist Scholar Says Mormonism Is Evolving Toward Becoming Christian Denomination With 'Biblical,' 'Evangelical' View of 'Christ and Salvation'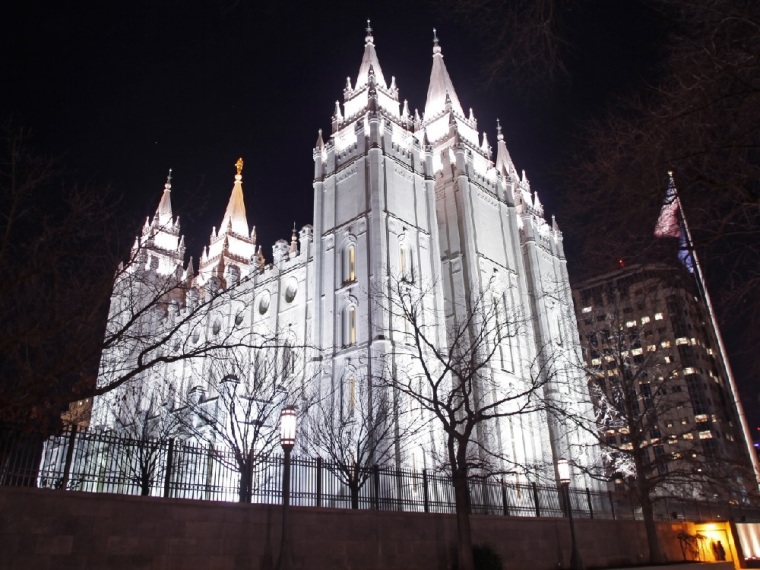 A Baptist theologian, who's spent years studying the works of leading Mormon scholars, said he has noticed a shift in "Mormonism" that can potentially lead to the the Church of Jesus Christ of Latter-day Saints one day being viewed as a Christian denomination, much like what occurred in the evolution of the Worldwide Church of God.
Although many evangelical critics belonging to mainline Christian denominations view the LDS Church as less-than-Christian, Roger Olson, who's a theology professor at Baylor University's George W. Truett Theological Seminary in Waco, Texas, wrote in a recent blog post on Patheos.com that through his studies of the Mormon faith and discussion with various LDS leaders, "there is no doubt" in his mind that there is a "discernible" evolution of Mormonism that is leading it to a "more biblical" account of Jesus and salvation.
"There is no doubt in my mind that something is going on in the LDS Church and Mormonism, in general, that constitutes a gradual but discernible shift away from those doctrines most anti-Mormon Christian critics like to highlight toward a somewhat more biblical and even evangelical account of Christ and salvation," Olson, who's also a Baptist minister, wrote.
"But the shift I see, at least in 'BYU Mormonism,' is so dramatic — from [James] Talmage's Mormonism, for example — that I can envision someday the LDS Church evolving into a Christian denomination," Olson continued. "For now, though, I consider it an alternative religion rooted in Christianity but also rooted, unfortunately, in Joseph Smith's and Brigham Young's fantasies."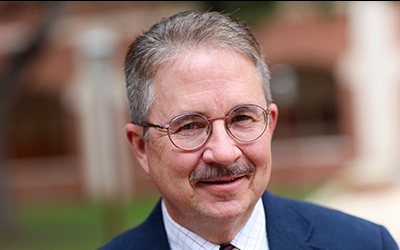 Olson, whose blog post was titled "Is Mormonism Christian?" explained that he has had a "life-long" interest in Mormonism, has read many books about it by Mormon and non-Mormon scholars, and has had many conversations about Mormonism with all types of Mormons — "from teenage missionaries to top scholars of the LDS Church and many 'in between.'"
Olson, who has also taught about Mormonism while teaching courses on American religion, further explained that he was invited to participate in a two-weekend "ecumencial dialogue event" at Brigham Young University. Olson wrote that he believes the event was an attempt by Mormon leaders to convince mainline Christians that the LDS Church is, in fact, Christian, even if it means being "Christian with a difference."
"I learned a lot about Mormonism during those two weekends," Olson stated. " I discerned from them, as well as from reading contemporary Mormon literature, that the top leaders of the LDS Church very much want their religion and church to be considered authentically Christian — the fourth 'branch,' as it were, of Christianity: Eastern Orthodox, Roman Catholic, Protestant, Mormon."
According to Olson, he believes there is a "very wide and deep" gap between what Mormon leaders of the LDS Church believe and what the lay Mormons of local wards throughout the country believe.
"So that raises the question I began with: 'What is 'Mormonism?' Is it what the Mormon scholar-theologians at BYU say it is or is it what the average, garden-variety Mormon lay person believes? Or is it what past presidents of the LDS Church said? Or is it what conservative Christian critics of Mormonism say it 'really' is?" Olson asked. "I am going to go with a mix of those while largely discounting what the conservative Christian critics who call Mormonism a 'cult' say."
"In my experience, most of [the Christians critics] have not kept up with changes in Mormonism and many of them have never really read contemporary Mormon literature," Olson continued.
"Many, perhaps most of them, do not believe what Bob Millet [BYU] and other 'progressive' Mormon scholars say about Mormonism; they think they are simply lying or at least engaging in deception about Mormonism today."
Olson argued that much of the anti-Mormon critics cite "enigmatic" sayings of past LDS presidents, who are considered "prophets" by Mormons. However, today's Mormons don't necessarily believe the sayings of yesterday's prophets carry authority for all Mormons, Olson added.
"Today's Mormon scholars such as Robert Millet insist that those sayings are not considered either infallible or authoritative for all Mormons," Olson wrote. "For example, LDS Church president, Mormon prophet, Lorenzo Snow (1814-1901), preached that 'What man is God once was; what God is man may become.' This is probably the most quoted Mormon saying by Christian critics of Mormonism. Robert Millet says that he and other Mormons are not required or expected to agree with it; it is not authoritative Mormon doctrine."
Although Olson finds Mormon traditions to be a bit strange, he is more interested in what Mormons actually believe. At the end of the two-weekend event at BYU, he was asked by a group of Mormons whether or not he thought Mormons were Christians. He responded by asking the group of Mormons whether they believed "Jesus is God." The Mormons responded with a resounding "yes." Olson then asked the group "Was he always God?"
"One said 'No' and another said 'Yes' and the third simply stared at me and the others," Olson described. "Then the three of them (and as I recall a few others) fell into deep conversation among themselves about what they believe about the preexistence of Jesus Christ and his eternal deity."
Olson stated that he has noticed shift in Mormon scholarly writings, citing the 2011 book LDS Beliefs: A Doctrinal Reference, which was co-authored by Millet, as having evolved from earlier Mormon works to "express 'exaltation' in terms of biblical and traditional Christian (e.g., Eastern Orthodox) 'deification' (theosis)."
"The authors of LDS Beliefs go out of their way to soften the rough edges of past Mormonism to make its doctrines more acceptable to classical, orthodox Christians. Continuity rather than discontinuity is the theme," Olson wrote.
"Most importantly, perhaps, LDS Beliefs is much more Christ-centered than earlier books of Mormon beliefs and more grace-centered. Less emphasis is placed on the necessity of works for ultimate salvation and more emphasis is put on Christ's atoning work, God's grace and mercy and human faith — all without diminishing the importance of personal holiness and faithfulness as fruits of forgiveness and reconciliation."