'Barbaric': 4 Catholic Priests Ambushed, Kidnapped by Armed Gunmen in Nigeria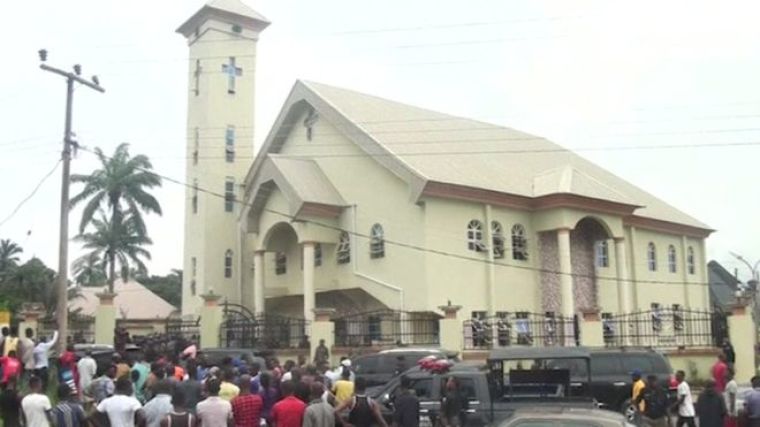 Nigerian officials are condemning the kidnapping of four Roman Catholic priests by armed gunmen earlier this week.
Benue State Gov. Samuel Ortom called the abduction of the priests in Delta State on Tuesday "barbaric, dehumanizing, and shameful."
PUNCH Metro identified the clergymen as the Rev Fr. Victor Adigboluja of the Ijebu Ode diocese; Anthony Otegbola, Abeokuta Diocese; Joseph Ediae, Benin Archdiocese; and Emmanuel Obadjere, Warri Diocese.
They were reportedly all returning from a class marking their 10th priestly ordination when the gunmen, whose identities are yet to be confirmed, ambushed and kidnapped them, spraying their vehicles with bullets.
Andrew Aniamaka, a spokesperson for Delta State, confirmed the incident with AFP.
"They were abducted on their way to Ekpoma, Edo state, from Delta for an event," Aniamaka said, adding that police are hunting for the suspects.
The incident comes less than three weeks after five Catholic nuns were also kidnapped in the state, but were released two weeks later.
Vatican News noted that church officials are asking the faithful to pray for the clergymen's release.
Ortom meanwhile speculated that the kidnappers could be Fulani attackers under the cover of herdsmen. Fulani radicals have massacred thousands of Christians in what some church officials have described as a genocide of believers.
Benue State suffered a tragedy earlier in 2018 when two priests and 17 worshipers were killed by the Fulani in Mbalom, Gwer East Local Government Area.
The latest kidnapping comes as U.S. State Department officials visit Nigeria this week, in the wake of continued killings of Christians and other civilians by Islamic radicals.
Emeka Umeagbalasi, board chair of the Int'l Society for Civil Liberties & the Rule of Law, told The Christian Post that October was one of the deadliest months of the year, resulting in the deaths of 260 Christians and 100 Muslim, at the hands of both Fulani and Boko Haram extremists.
"The killings, perpetrated in the name of 'Islam,' are done with reckless abandon despite heavy presence and deployment of soldiers in all the 36 States of Nigeria and the Abuja," the monitoring group said in an October report on the killings.
"The continuation and escalation of the killings mostly targeted at members of the Nigerian Christian Faith are also politically motivated whereby those perpetrating same and their backers in the corridors of power who brazenly aid and abet them are hailed among largely illiterate Muslim population in the North as the 'true defenders of Allah and Islamic Faith,'" it added.
President Donald Trump's State Department said it will be looking into what progress the Nigerian government has made in its fight against extremists, given its purchase in April of 12 fighter jets from the U.S. government.