Does Going to Church Make You More Generous? Barna Study Answers
Regular Church Attendance Leads to More Generosity, Study Says Does Regular Church Attendance Make People More Generous? Barna Study Answers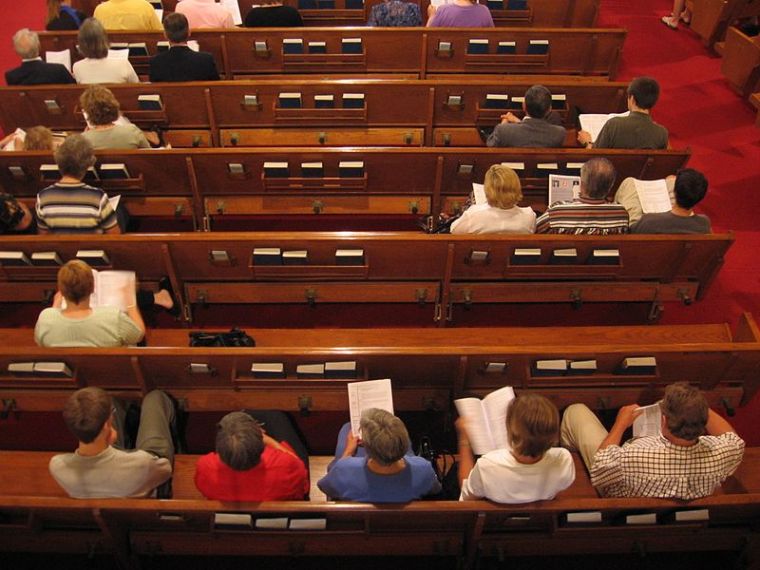 Regular church attendance has a definite bearing on a person's giving goals, according to a new study by the Barna Group, which looked at the drivers of Christian generosity.
"Regular church attendance strongly correlates with giving goals," says the study, called "The Generosity Gap," produced in partnership with Thrivent Financial, a Fortune 500 not-for-profit financial services organization headquartered in Minnesota and Wisconsin.
To identify Christians' ultimate financial goal for life, the study made two classifications: givers and keepers. While Givers are motivated by "others-focused" goals, keepers are motivated by "self-focused" goals.
The study found that half of the Christians are givers. And they are more likely to be those who attend church regularly.
Fifty-seven percent of Christians who attended a worship service within the past week are givers, compared to 45 percent of Christians who did not, the study says. "There is virtually no daylight between those who attended within the past month (44 percent are givers) and those for whom it has been longer than six months (45 percent); only weekly church involvement appears to make a significant difference."
The study also looked at religious beliefs, and found that Christians who report orthodox beliefs are more likely to be givers than keepers, that is 23 percent compared to 8 percent.
It took an in-depth look at who givers and keepers are.
"Givers are also more likely to say their faith is very important in their life and to say they sense God actively involved in their day-to-day life," the study said. "Christians with giving goals give a lot, and Christians with keeping goals give less or not at all. In short: Motivations matter."
The research, consisting of data and analysis based on three phases of study from February 2016 to June 2016, further found that 33 percent of givers say they donated $500 or more last year to their church or other nonprofits, compared to about 22 percent of Keepers.
The study then looked at the two categories by generation.
It found that 56 percent of millennials, 55 percent of elders, 50 percent of Boomers and 46 percent of Gen-Xers are givers. And, 37 percent of Gen-Xers, 35 percent of millennials, 33 percent of Boomers and 25 percent of elders are keepers.
The research shows that givers are not giving more because their household income is more. "In fact, keepers tend to be somewhat more financially comfortable than givers."
It adds that givers are more likely than keepers to be married — 65 percent compared to 51 percent.
"That motivations are of ultimate importance is no surprise," David Kinnaman, president of Barna Group, says, asking, "Why, then, do church leaders sometimes make them of secondary importance when it comes to generosity?"
So what should church leaders do? "The place to start, I think, is with a holistic assessment of generosity in your church," Kinnaman says. "How do you communicate about what it is and the many ways to do it? Does your community celebrate those who volunteer and those who practice hospitality? Do you hear from people who are generous in different ways, and offer opportunities for generosity in various shapes and sizes (not just the offering plate)?"
Kinnaman concludes, "When we attend to the condition of our minds, hearts and souls, the limits of our generosity are stretched and our giving capabilities strengthened."