Baylor's Isaiah Austin Gets NBA Draft Moment Despite Career-Ending Genetic Disorder; Says God Will Open Another Door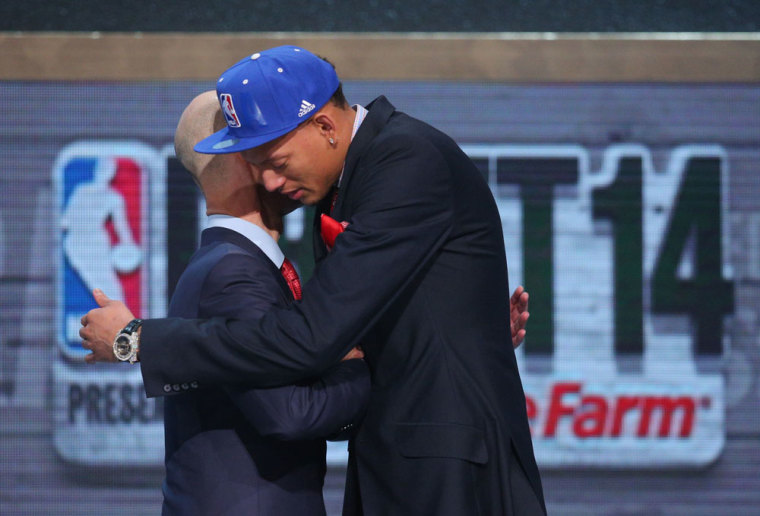 Baylor University's Isaiah Austin was recognized by the NBA as the league's best pick during the 2014 NBA Draft Thursday night, despite having a rare genetic disorder that ended his dreams of playing professionally.
Though Austin will not play, NBA commissioner Adam Silver honored him as one of the nation's best collegiate basketball players in an announcement that was met with an emotional standing ovation.
"For Commissioner Silver to even invite me here was a tremendous blessing and it just shows how much class that man has," said Austin, according to ESPN. "It's really been a tough week for me, and it's been really rough. I've just had a tremendous amount of support from everybody around the world, telling me they're praying for me and everything. I can't thank everybody enough."
Austin, who was expected to be a second-round pick during the NBA draft after spending two seasons with the Baylor Bears, walked across the stage and shook hands with Silver just as every draft pick in attendance has the opportunity to do.
Silver admitted that the emotional announcement was even difficult for him to maintain his composure but said the ceremonial pick was an effort to make part of Austin's dreams come true.
"…He's making the best of a bad situation. That's the best kind of outlook on life. We're proud of Isaiah," Silver told CBSSports.com.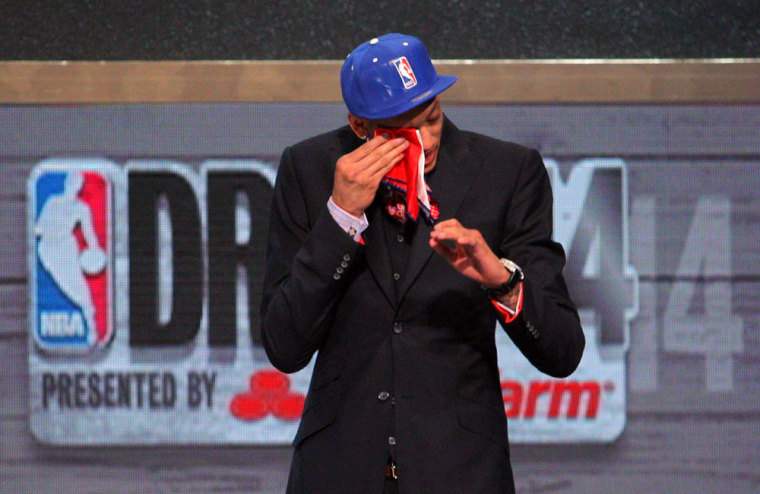 Despite being diagnosed with Marfan syndrome during a pre-draft health screening over a week ago, Austin demonstrated resilience and hope for his future.
"I worked so hard to get to this point and unfortunately it was taken away but when God opens one door, He opens up another for you … God has really put will power in my heart to help me push through this … I'm going to dream again," said Austin.
He added, "I'm going to go around and share my story with as many people as I can and just hope to touch people's lives and let them know that any obstacle that they're facing, they can get through it. All they have to do is keep a positive mind and thank God for every moment that they're here on this earth."
Prior to his diagnosis, Austin had played with a detached right retina for a while and kept his partial blindness a secret from most college coaches during recruitment out of fear of scaring away scholarship offers, he told ESPN.
With Marfan syndrome, which affects about one in 5,000 people, the genetic disorder went unrecognized all his life and is known to affect the heart, eyes, circulatory system and skeleton, according to the Mayo Clinic. As a result, Austin's aorta has been growing wider in the past two years and if it continues to expand, open-heart surgery will be mandatory.
Despite his career-shattering diagnosis, Austin plans to remain involved in basketball and said his former Baylor coach Scott Drew has already offered him a coaching position with the Bears.