'Beauty and the Beast' Actor Josh Gad Says 'Gay Moment' Backlash Based on 'Fear'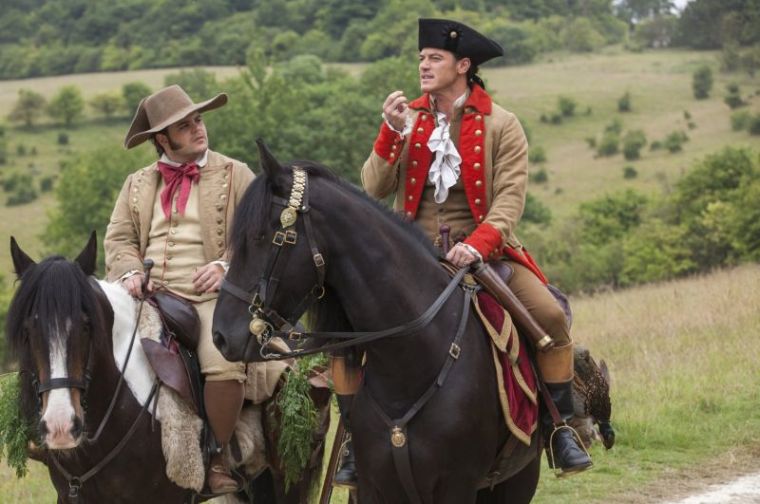 Josh Gad, the actor who plays LeFou in Disney's upcoming live-action "Beauty and the Beast" film, has responded to the controversy and backlash surrounding the "gay moment" in the storyline, the first in a Disney film, by arguing that people are "fearful of what they don't understand."
"What I would say is that this film is one of inclusiveness," the actor said, according to People magazine. "It's one that has something to offer everyone."
"There is so much fear out there of that which we don't understand that which we don't know," he argued.
"And you have a character in Gaston who uses his charm offensive to whip other people into a frenzy to go and attack somebody they've never met. Somebody that's different. Somebody that only represents a danger because [Gaston] says that he represents a danger," Gad said of the film's plot.
Director Bill Condon had previously said that Gad "makes something really subtle and delicious out of it. ... [I]t is a nice, exclusively gay moment in a Disney movie."
Criticism of what many are calling propaganda has come from a number of different sources, however.
On Saturday, The Christian Post reported that the Christian owners of a drive-in movie theater in Alabama would not be screening the film because a scene promoting homosexuality would go against their beliefs.
"If we cannot take our 11-year-old granddaughter and 8-year-old grandson to see a movie, we have no business watching it," the Henagar Drive-In Theatre in DeKalb County said on Facebook.
"If I can't sit through a movie with God or Jesus sitting by me then we have no business showing it."
Evangelist and President of Samaritan's Purse Franklin Graham agreed, suggesting that the filmmakers are "trying to push the LGBT agenda into the hearts and minds of your children."
"Disney has the right to make their cartoons, it's a free country. But as Christians we also have the right not to support their company. I hope Christians everywhere will say no to Disney," Graham argued.
Criticism came from overseas as well, however, with Russian MP Vitaly Milonov asking Russia's culture minister to ban the film in the country.
"In this situation, society cannot look on silently at what movie distributors are offering under the guise of a children's tale — the obvious, barefaced, unscrupulous propaganda of sin and perverted sexual relations," Milonov said.
"I'm convinced that the main task of the state regarding children is to protect childhood and youth from the filthiness of the world, to preserve children's purity, to block our children off from harmful and dangerous phenomena," he added.
Luke Evans, the actor who plays Gaston, also spoke out about the controversy surrounding the film, and said that the movie's message is "about never judging a book by its cover."
"But digging a little deeper and understanding to not be fearful of things you don't know or people who look a little different to you," Evans asserted.
"Fear is not a good thing to fuel, and Gaston is responsible for that. But he fails — he fails miserably, and everybody finds love. Everyone!"