'Beauty and the Beast' Smashes Box Office Records, Top PG-Rated Opening Despite Christian Boycott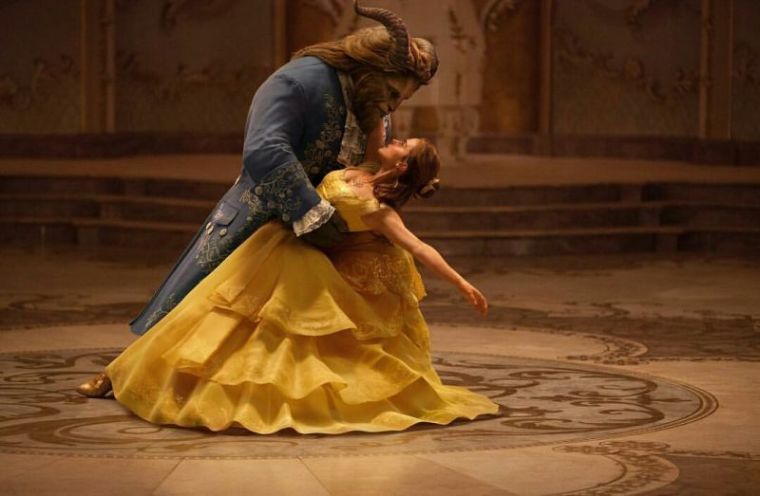 The "Beauty and the Best" live-action remake smashed box office records, becoming the top PG-rated film opening ever and pulling in close to $350 million worldwide in its first weekend, despite threats of a Christian consumer boycott.
The Disney film took in $170 million domestically, Box Office Mojo reported, which makes it the highest March opening ever, beating "Batman v Superman: Dawn of Justice's" $166 million opening last year.
It also became the largest spring opening weekend ever, and beat IMAX records as well.
"'Beauty and the Beast' is the latest example of Disney's perfectly executed strategy of going to their animation vaults, dusting off a classic and reinventing it as a modern live-action movie," said Paul Dergarabedian, senior media analyst at comScore (SCOR), according to CNN.
The film has stirred controversy among the conservative Christian community because of the inclusion of a "gay moment" concerning two of the characters.
Faith Driven Consumers, which says that it measures the viewing habits of Christians in America, said last week that the "gay moment" is pushing away 95 percent of 41 million consumers.
"Disney's decision to celebrate LGBT individuals ... in 'Beauty and the Beast' is a testament to the LGBT community's success in advocating for and achieving high-profile recognition of their worldview," argued FDC founder Chris Stone.
The group insisted that Christians it interviewed were not displaying "homophobia or bigotry," but that "there are many complex realities in the world that Faith Driven Consumers simply do not wish to have addressed with their children via entertainment, especially in a family movie."
Evangelist Franklin Graham, president of Samaritan's Purse, also warned that filmmakers are "trying to push the LGBT agenda into the hearts and minds of your children."
"Disney has the right to make their cartoons, it's a free country," Graham said. "But as Christians we also have the right not to support their company. I hope Christians everywhere will say no to Disney."
The American Family Association started an open letter petition to Disney, signed by over 51,000 people, with the message that homosexual behavior is "unhealthy and unnatural."
"If parents don't push back today and take a strong stand, Disney will continue to allow more children's movies to push the homosexual agenda," AFA warned.
But other Christians, such as Elliott Gladwin, one of the co-creators of "Your Other Brothers" — a creative writing project and podcast for Christian men who battle unwanted same-sex attractions, argued that calls for a Christian boycott of the film were hypocritical, given that there has been no boycott of other films that feature premarital sex or the occult.
"If you are this appalled and disgusted by a fictional character who may suggest a same-sex affinity, then how do you think real life people who struggle with same-sex attraction think you perceive them?" Gladwin said in an interview with The Christian Post earlier in March.
"When asked 'Is homosexuality the worst sin?' most Christians will respond with 'Oh no, of course not, sin is sin,'" he added. "But by the response to this movie in both word and action, the Christian boycotters are saying loud and clear that homosexuality is the greatest of all sins — greater even than witchcraft and the occult."