Beloved Megachurch Pastor, Televangelist RJ Washington Dies From Cancer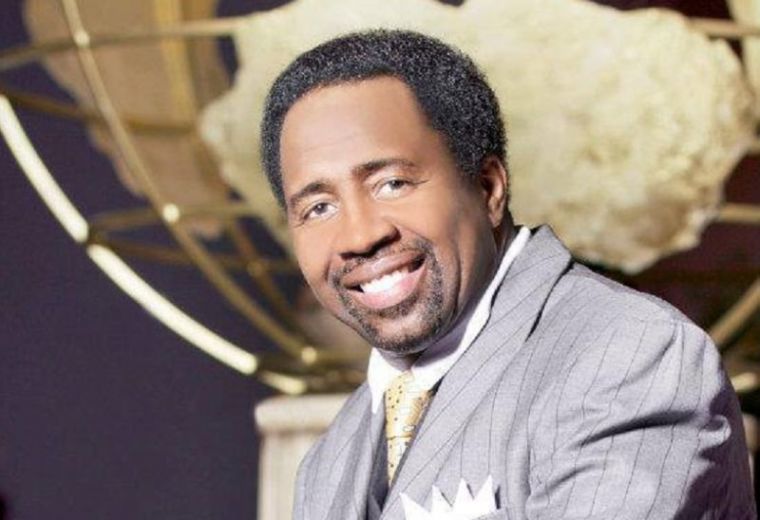 R.J. Washington Sr., the beloved leader of the Titus Harvest Dome Spectrum Church in Jacksonville, Florida, tragically died from an unspecified cancer Tuesday, an immediate family member confirmed. He was 54.
According to the Florida Times-Union, Washington, who had three advanced degrees including a doctorate of divinity, grew the church from a handful of members in 1985 to more than 8,000 members today. He also reached an audience of millions through his televangelism via popular cable networks such as BET and Daystar Television.
Church officials declined commenting on his passing Wednesday but in a statement released on Facebook, Washington's family described him as a "voice for humanity."
"Apostle R.J. Washington has been a voice for humanity and an oracle of faith. He steadily sought to compel people to be drawn to the love of a forgiving God. His example of stewardship and love will forever be held close to all of whom he and his wife touched. His contagious laughter and winsome smile will be remembered through the annals of time and his legacy will never fade," his family said.
"With the heart of a servant leader, Apostle Washington has fought the good fight, he has finished the race and he has kept the faith. We are certain that he has now heard, 'This is my Son in whom I am well pleased.'" 
Washington, a father of three, founded the Titus Harvest Dome Spectrum Church where he served as pastor for more than 30 years.
"This devoted man of God has led many in victory through his teaching and impartation. His slogan for years was, 'To the uttermost Jesus saves and he wants you to live!' We have lost a giant of hope and a man of impeccable honor," his family said.
The megachurch preacher's death also attracted condolences from celebrities such as former NFL star and pastor Deion Sanders who tweeted: "My Condolences to the friends, family and Ministry of Pastor RJ Washington of Jacksonville Fla. We lost a good man & a dear friend! #TRUTH."
Rodney Sumter, a survivor of the 2016 Pulse night club shooting in Orlando where he was working as a bartender the time of the massacre, said Washington visited him in the hospital as he recovered from being shot three times.
"My one and only pastor that I grew up following my entire life, just passed away. I was elated to see him come to Orlando from Jacksonville and pay me a visit at the hospital after the Pulse shooting, but I had no idea how sick he was. It's tearing me up inside to know he's gone less than a year later. Rest In Peace to one of the greatest gifts from God that Jacksonville has ever had, RJ Washington," he wrote in a statement on Facebook.
Popular Texas pastor Sheryl Brady said in a tweet that Washington was "a kind man."
Pastor Leofric Thomas of Open Arms Christian Fellowship, who was Washington's high school classmate and friend, told CBS 47 that Washington was also big on racial reconciliation.
"A shock. A stun. He was able to reach across denominations, lines, racial lines," Thomas said.
Bishop John Guns of St. Paul Missionary Baptist Church said Washington's death will leave a huge void as he worked in tough communities to reach the lost.
"His impact is that he went into difficult and tough communities and he helped people. Thousands have been touched by his work and his ministries," Guns noted.