Ben Carson Releases Proof of Chinese Radar Station in Syria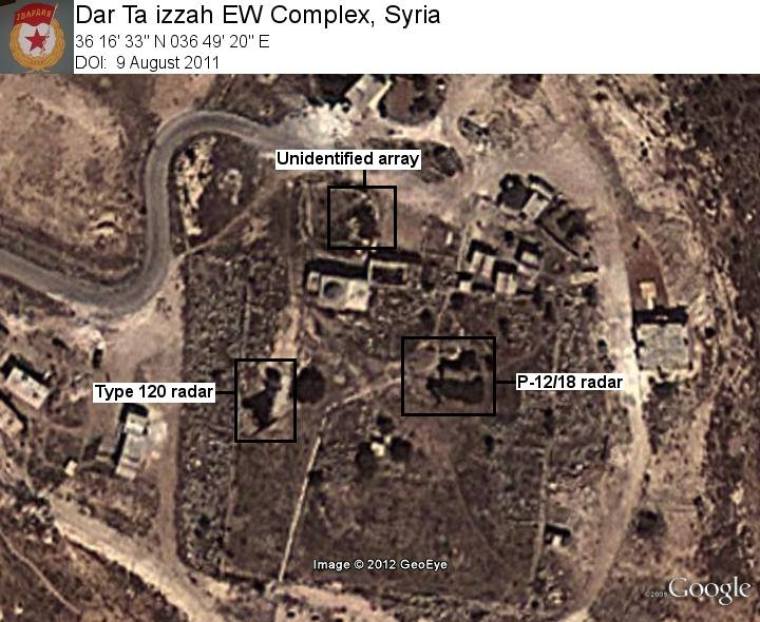 Republican 2016 presidential candidate and retired neurosurgeon Ben Carson has released what he said Monday is a satellite image of a Chinese radar station in Syria just days after the White House dismissed his claim that China is involved militarily in the Syrian conflict.
"The image below is a satellite picture of a Chinese Radar Station in Syria. It has been there since at least 2011. The Chinese provide a variety of weapons and advisors in Syria. When I mentioned this at the last debate the White House seemed to say they had no idea. I find that hard to believe," Carson noted in a post to his nearly 5 million followers on Facebook Monday along with the satellite image.
Carson first aired his claim that China is involved militarily in the nearly five-year-long Syrian conflict at the Republican debate Tuesday after he was asked about Syria and President Barack Obama's decision to send Special Forces to that country.
"We also must recognize that it's a very complex place. You know, the Chinese are there, as well as the Russians, and you have all kinds of factions there," Carson said.
When asked to clarify what he meant a day later, however, Carson pointed to his advisers.
"China has been trying to extend its influence not only throughout the Middle East, but throughout Africa and in several locations," he said. "I would have to refer you to some other people to get you the actual data, but they've shown it to me."
Last Friday, the neurosurgeon's camp attempted to clarify his claims in a statement highlighted by NBC.
"China has had longstanding and well-documented security ties to Syria, and has provided various military weapons and equipment that Syria is using in the current conflict," the statement said. "Dr. Carson does not believe China is currently fighting in or deploying troops to Syria, and contrary to press reports, he has never made that assertion."
The neurosurgeon further suggested that he had better sources than the White House on China after the Obama administration dismissed his claim.
"What I think is that he doesn't know much about it," Obama told ABC's George Stephanopoulos during an interview at the White House last Thursday. "I think it's fair to say that over the last several years I've had access to all the best military minds in the country and all the best foreign policy minds in the country. And I'm not running for office. And so my only interest is in success."
Obama's national security adviser, Susan Rice, also dismissed Carson's claim. "I have not seen any evidence of Chinese military involvement in Syria," she said on Thursday.
On Friday however, Carson said his campaign would release some material by the end of the weekend to support his claims.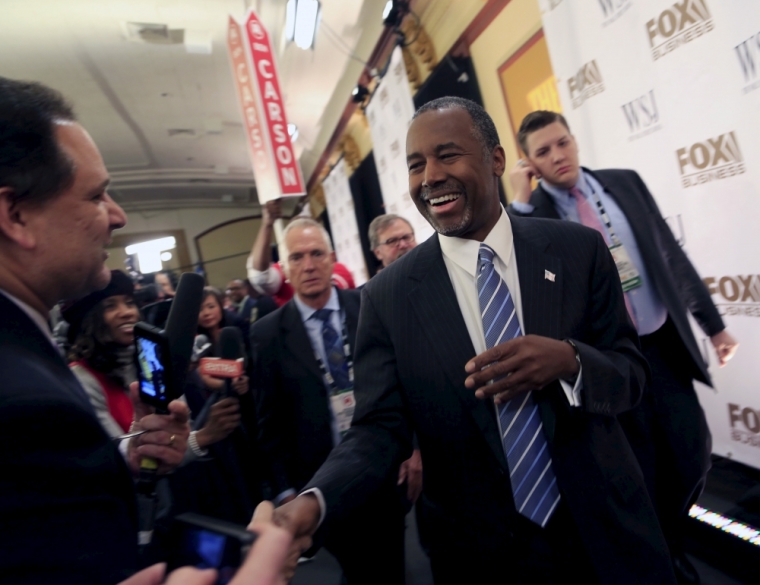 "I have several sources that I've gotten material from. I'm surprised my sources are better than theirs," Carson told reporters at Bob Jones University in South Carolina.
Carson cited "some CIA people" and military officials, including retired Major General Robert Dees, who left the U.S. military in 2003 and is now with Liberty University, as among some of his sources. Dees, who CNN reported first met Carson at church in February, has commanded forces in Korea, Europe and dealt with the U.S.-Israeli Combined Task Force for Missile Defense. He now forms part of the neurosurgeon's inner circle.
"We started with a world map and looked at the way the United States goes from the State Department to Defense Department and the way other nations and international bodies organize around the world," Dees told CNN. "In a short time I came to recognize Dr. Carson had the right reflexes, and after 30-plus years in the military, I can size up a leader."
Last Friday Carson provided documents including a PDF of a report titled "Chinese Radars in Syria" by Sean O'Connor who is identified on other websites as an independent military analyst who writes for the blog IMINT & Analysis, according to NBC.
Andrew Tabler, a senior fellow at The Washington Institute for Near East Policy, told NBC Friday that while China is an ally of Syrian President Bashar Assad they aren't really involved in the war there.
Chinese equipment and radars are in Syria, he said, but some have been there before the uprising began in 2011.
"The problem here in Carson's comments is the sequencing," Tabler said, pointing out that Russia and Iran are the more dominant players in Syria.