Ben Watson Praises Father of Man Killed in Milwaukee Police Shooting for Saying He Was Bad Role Model for Son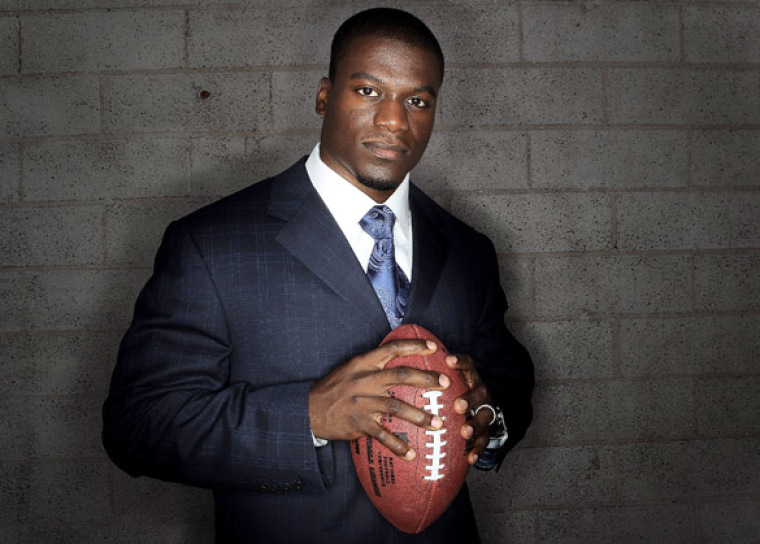 Christian NFL player Benjamin Watson is praising the father of slain 23-year-old African-American Sylville Smith for accepting some of the blame for his son being shot and killed by a Milwaukee Police officer last weekend.
After the killing of Smith at the hands of Milwaukee police officer, which set off violent protests in the city that led to a number of buildings being burned down, the 35-year-old Baltimore Ravens tight end took to his Facebook page to assert that America must not overlook the importance of fatherhood when looking to solve the nation's racial issues.
Watson's post comes after Patrick Smith shared the blame for his son's death during an interview with a local Fox affiliate on Sunday.
"I had to blame myself for a lot of things, too, because your hero is your dad and I played a very big part in my family's role model for them," Smith said. "Being on the street, doing things of the street life — entertaining, drug dealing and pimping ― and they're looking at their dad like, 'He's doing all these things.'"
"I got out of jail two months ago, but I've been going back and forth in jail and they see those things," Smith continued. "So I'd like to apologize to my kids because this is the role model they look up to. When they see the wrong role model, this is what you get."
Smith went on to talk about his opposition to the Wisconsin gun laws, suggesting that guns are legalized to justify police killing of African-Americans. But even if African-Americans are being targeted by police, Smith asserted that African-American parents need to teach their children how to handle the unjust reality.
"I've gotta start with my kids and we gotta change our ways, to be better role models. And we gotta change ourselves," he said. "We've gotta talk to them, put some sense into them. They targeting us, but we know about it so there's no reason to keep saying it's their fault. You play a part in it. If you know there's a reason, don't give in to the hand, don't be going around with big guns, don't be going around shooting each other and letting them shoot y'all cause that's just what they're doing and they're out to destroy us and we're falling for it."
In response, Watson, a frequent commenter on racial issues in America and author of the book, Under Our Skin: Getting Real about Race. Getting Free from the Fears and Frustrations that Divide Us, warned that part of the problem today is that the importance of having and maintaining a "spiritual and natural family" has gone by the wayside in many of America's inner cities.
"Comments from Sylville Smith's dad confirm the importance of fathers in their children's lives. This CANNOT be overlooked as we discuss solutions," Watson wrote Tuesday. "The importance of the spiritual and natural family in our culture is continually being disregarded, dismissed and defamed. We have not and will not be better for it. #Milwaukee."