Ben Watson Sports IJM Cleats at Ravens Game, Shares Story of Sex Trafficking Survivor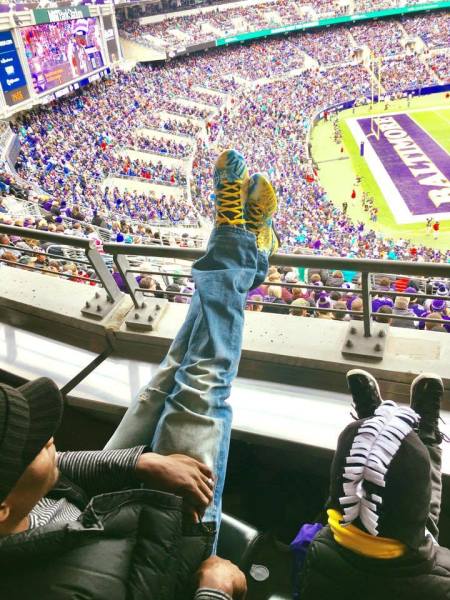 Injured Baltimore Ravens tight end Benjamin Watson sported custom cleats from the stands Sunday as part of an effort called #MyCauseMyCleats, which permitted NFL players to wear personalized cleats during Week 13 games as a show of support for their charitable causes.
Watson, the author of Under Our Skin: Getting Real about Race. Getting Free from the Fears and Frustrations that Divide Us, wore his cleats to represent the International Justice Mission, the world's largest international anti-slavery organization that works to combat human trafficking, modern day slavery, and violence against the poor. 
The Christian NFL star posted a message to Facebook regarding his charitable organization, as well as a photo of his designer cleats. "Though I won't be playing tomorrow I will still be standing with International Justice Mission as they rescue victims of sex trafficking and violence around the world: #UntilAllAreFree #MyCauseMyCleats."
After revealing his charity, Watson was contacted by a woman on Facebook who wanted to share her harrowing story of survival. With permission, the Ravens player shared that message, which he said "wrecked" him.
The unnamed woman wrote "I just saw the post [Watson's post] with the cleats for IJM. It brought me to tears."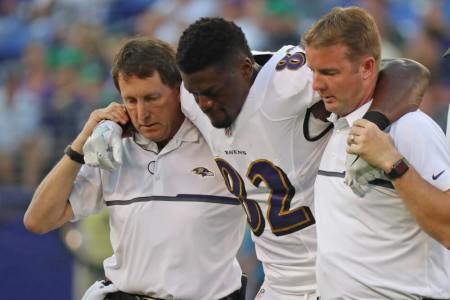 In her message, she recounted the horrors of how she had been a victim of sex trafficking, and explained that watching football while she had been held captive as a sex slave and raped for two years helped to prevent her from committing suicide.
"I was in that mess for over two years," she wrote. "When I was locked in motels, all I ever had was football on the TV. It saved me from killing myself many times. I always had something to look forward to on the weekends even though I was being raped daily every hour. Football helped me get through until my rescue date. I'm a Panthers fan ... but I'm your fan now."
The woman said she was rescued by FBI agents in Springfield, Illinois, in August 2013 after which she spent a year at a crisis aid and international "safe home" in St. Louis. She was finally transferred to Seattle, Washington, where she said she is doing well.
After sharing her compelling story, the woman said she had a question for Watson: "Are you going to throw those cleats away? If you do, can I have them? I can prove I'm a survivor. I'm real. My story is real. Your cleats mean a lot to me."
In response, Watson took to Facebook to acknowledge her suffering and that of others. "It is a vivid and graphic testimony of the reality of injustice in our world and the tangible suffering of so many real people."
The NFL star recognized that human suffering makes football and other sports seem insignificant, while at the same time demonstrates the power of sports to comfort others in pain.
He added that everyone can do something to help others. "It reminds me that all of us can do something to show compassion for someone else," he wrote. "Our simple gestures and actions may just be the difference our neighbor, who we may never meet, needs to make it another day."
He told the woman that a pair of cleats were, in fact, on the way.
Benjamin Watson and his wife, Kirsten, formed the One More foundation in 2008. It's goal is to "spread the love and hope of Christ to One More soul by meeting real needs, promoting education and providing enrichment opportunities through charitable initiatives and partnerships." The International Justice Mission started a partnership with One More earlier this year.