Benjamin Watson ends retirement, plans to join Tom Brady and New England Patriots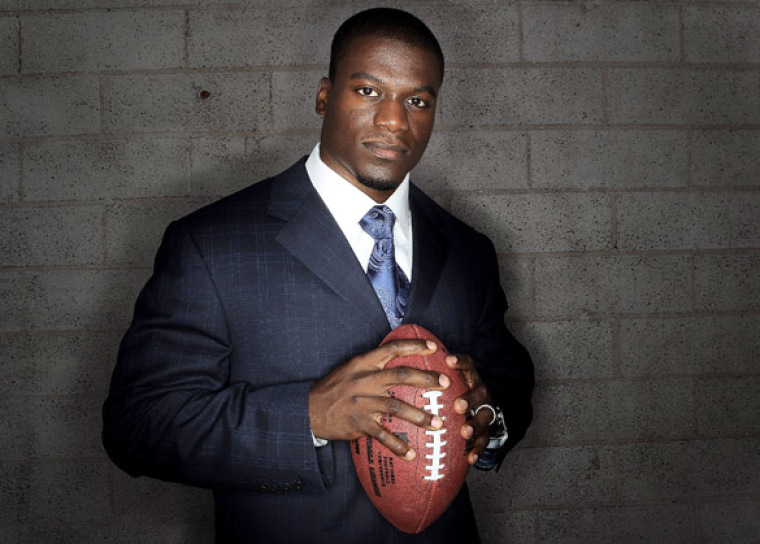 Outspoken pro-life Christian NFL player Benjamin Watson's short-lived retirement has reportedly come to an end.
Many were surprised Thursday as credible journalists reported that the 38-year-old Watson is planning to sign a one-year deal with the reigning Super Bowl-champion New England Patriots, about four months after he officially went into retirement.
In December, the 38-year-old veteran tight end announced he would hang up his cleats at the end of his playoff run with the New Orleans Saints to focus on his family of six children.
There were hints in the offseason, however, that he was open to returning and would make an ultimate decision on retirement after the birth of his twins in April, the Watsons' sixth and seventh children.
But the retirement plans appear to have completely fallen by the wayside after a report from ESPN's Adam Schefter Thursday stating that the Patriots intend to sign Watson to a one-year, $3 million deal.
Schefter reported earlier in the day, citing a source, that Watson traveled to New England to visit with the Patriots. Schefter also stated that Watson was considering signing with the Kansas City Chiefs, the Buffalo Bills and the San Francisco 49ers.
NFL Network Insider Ian Rapoport also reported that Watson visited with the Patriots on Thursday and "does intend to come out of retirement."
"I am told that Benjamin Watson, the veteran tight end and now free agent, is planning to sign with the New England Patriots today," Rappaport said. "It's not done yet, there are still a couple of hoops to jump through. But from what I am told, this is not something that should hold up the deal. Benjamin Watson is expected to be back home again where he was a first round pick more than a decade ago."
Watson played his first six NFL seasons with the Patriots, the team that drafted with the 32nd pick in the 2004 NFL Draft. Watson won his only Super Bowl ring in 2005 with the Patriots. After nine years apart, Watson looks to finally be reuniting with his former head coach Bill Belichick and quarterback Tom Brady, who have won four Super Bowls during that time.
Watson is known for one of the "greatest forgotten plays" in Patriots history when he ran nearly 100 yards to chase down hall-of-fame cornerback Champ Bailey to stop him from scoring a touchdown on an interception during a 2006 playoff game.
"Bill Belichick and [owner] Robert Kraft have both said Ben Watson's rundown of Champ Bailey is one of the best plays in franchise history," Pro Football Talk's Michael David Smith tweeted. "Watson is definitely the kind of veteran the Patriots would like to have around."
Last season, Watson played all 16 games with the Saints, with 400 yards receiving and two touchdowns. Over his career, Watson has scored 44 touchdowns and caught for almost 6,000 yards.
His reported addition to the Patriots provides the Super Bowl champs with a steady veteran as they look to fill the void left by retiring Rob Gronkowski.
Along with the Saints and Patriots, Watson's NFL career has included stints with the Cleveland Browns and the Baltimore Ravens.
Off the gridiron, Watson is known for his criticism of the abortion industry, and his public discourse around race relations and the importance of fatherhood.
He is the author of Under Our Skin: Getting Real about Race and The New Dad's Playbook: Gearing Up for the Biggest Game of Your Life.
Last weekend, Watson participated in "Alive From New York," a major pro-life rally in New York City's Times Square. During his address, Watson stressed that "fatherhood begins in the womb."
"That's where is starts," Watson said. "It doesn't start when the baby is out. The relationship you have with the mother, the relationship you have talking to that child in utero. Fatherhood begins in the womb."
In 2018, Watson was also part of a delegation of football players who met with Dominican Republic's Vice President Margarita Cedeño de Fernández to talk about the issue of sex trafficking on behalf of International Justice Mission.