Benjamin Watson to Naval Academy Christian Athletes: the Cure for Racism Is Jesus Christ
Benjamin Watson Presents Navy Christian Athletes the Cure for Racism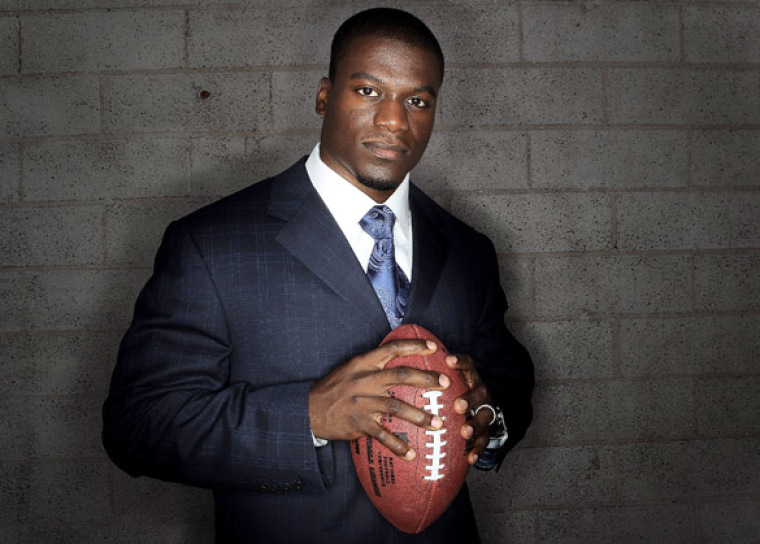 When Benjamin Watson visited the Fellowship of Christian Athletes' U.S. Naval Academy on Tuesday, he presented them with the cure for racism: Jesus Christ.
At the lecture titled "Racism and the Gospel," Watson gave the first 100 athletes in attendance a copy of his book Under Our Skin. The 35-year-old Baltimore Ravens tight end said he was honored to speak to believers at the Naval Academy in Annapolis, Maryland.
"Grateful for the time spent with Navy FCA last night talking about race and the Gospel," Watson wrote on Instagram. "What an encouragement to meet so many bright, accomplished young people who will be our future leaders and protectors around the world. It was truly an honor."
A number of the Navy cadets in attendance were touched by Watson's visit and took to social media to let the NFL star know just how much they were honored by his presence.
"Thankful for @BenjaminSWatson taking the time to come speak to us about race relations. 'It's not a skin problem it's a sin problem,'" one person who attended wrote, to which Watson replied, "great to meet you man."
Some cadets even quoted from Watson's speech.
"'We get convinced that we don't control our own destiny ... there is always a measure of personal responsibility,'" one person quoted Watson as saying on social media, to which Watson responded, "honor to meet you brother."
Yet another person let Watson know how much of an inspiration he is.
"Truly blessed to have had a chance to speak with and hear from @BenjaminSWatson," the person tweeted. "As I said, you're an inspiration. Keep up the great work!"
Watson was equally grateful for the acknowledgment and replied, "thanks for the encouragement. Keep pressing on."
The message that Watson shared with the Naval Academy cadets is similar to one that he shared two years ago after protests and riots ensued following the shooting death of 18-year-old Michael Brown in St. Louis, Missouri, at the hands of a white police officer following a scuffle for the officer's gun after Brown had committed a theft at a convenience store.  
"I'M ENCOURAGED, because ultimately the problem is not a SKIN problem, it is a SIN problem. SIN is the reason we are racist, prejudiced and lie to cover for our own," Watson wrote. "BUT I'M ENCOURAGED because God has provided a solution for sin through the His Son, Jesus, and with it, a transformed heart and mind. I'M ENCOURAGED because the Gospel gives mankind hope."