Bernie Sanders Extols Pope Francis' Condemnation of Income, Wealth Inequality Ahead of Vatican Visit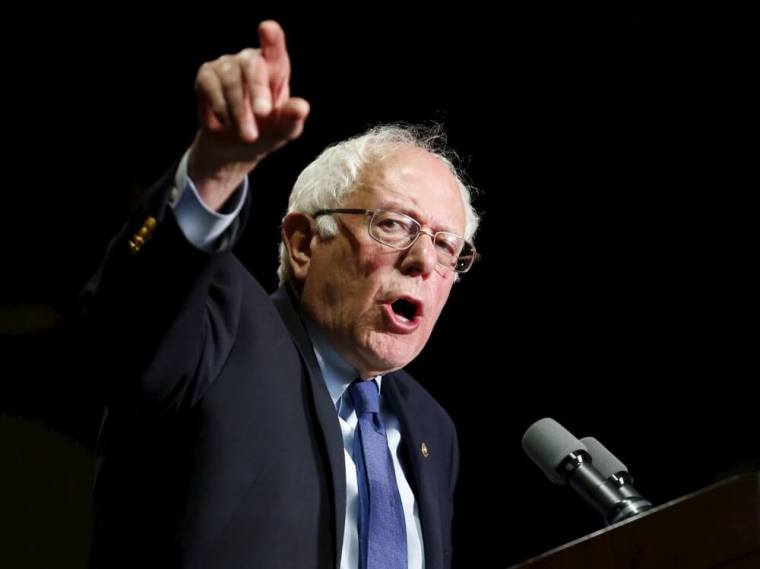 Democratic presidential candidate Bernie Sanders has made a number of statements backing Pope Francis' views on the dangers of global wealth and income inequality, ahead of his scheduled visit to the Vatican this week.
"The pope is right in saying all of us must address the grotesque income and wealth inequality we are seeing throughout the world," Sanders' campaign Facebook page wrote on Sunday.
"Pope Francis is right. It is a tragedy that so many men, women and children in this world are suffering. They are suffering because of social, environmental and economic injustice, and I look forward to addressing these issues when I visit Vatican City next week," another statement from Sanders read.
"I believe that we are all in this together. When you hurt, when your children hurt, I hurt. And I think most people around the world — whatever their religion, their color — share that belief. That we are in it together as human beings."
News came out last week that Sanders has been invited to a Pontifical Academy of Social Sciences conference on April 15, though there was initial confusion as to who precisely invited Sanders. Monsignor Marcelo Sanchez Sorondo, a senior papal official, told Reuters that it was his idea to invite the senator from Vermont.
Sorondo also denied media reports that Sanders had invited himself.
"I deny that. It was not that way," he said.
Father Federico Lombardi, the Vatican spokesman, added that he does not expect a meeting between Francis and Sanders, but told The Daily Beast that he would not completely rule out the possibility either.
At a campaign stop in New York on Saturday, Sanders again touted his admiration for the Roman Catholic Church leader.
"I must tell you that I am a very great fan of the role that Pope Francis has been playing in talking about inequality in this world," Sanders told a crowd in Manhattan, according to The Washington Post.
"He has been out there talking about the need for a moral economy . . . an economy in which we have a moral responsibility to pay attention to what he calls 'the dispossessed.'"
Francis has denounced the global treatment of poor people throughout his papacy, condemning the "irreversible harm" that mankind is doing to the ecosystem. He has also referred to the "unfettered pursuit of money" as the "dung of the devil."
"Once capital becomes an idol and guides people's decisions, once greed for money presides over the entire socioeconomic system, it ruins society, it condemns and enslaves men and women, it destroys human fraternity, it sets people against one another and, as we clearly see, it even puts at risk our common home," the pontiff said in a speech in July 2015.
Sanders has separately said that he is not actively involved in any organized religion, but has his own idea about God.
"I am not actively involved with organized religion," the Democratic candidate, who is of an American Jewish background, has said in the past.
"I think everyone believes in God in their own ways," he added. "To me, it means that all of us are connected, all of life is connected, and that we are all tied together."