Beth Moore: Churches Investigating Abuse of Women Must Have 'Female Advocate'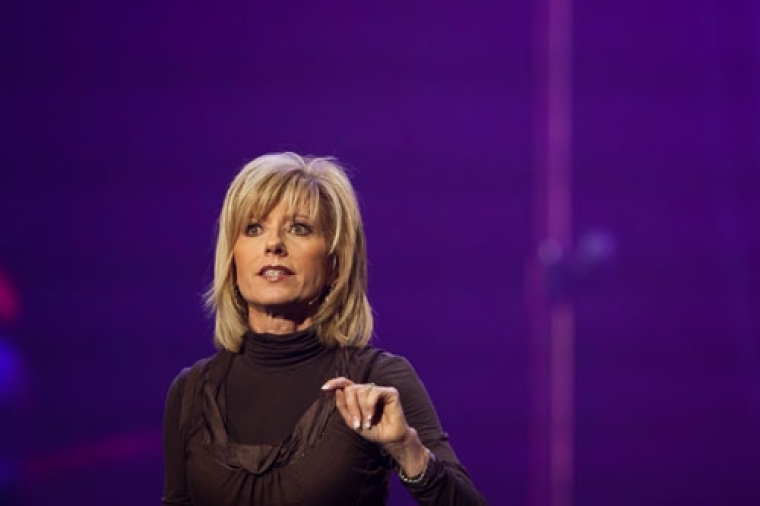 Notable evangelical Bible teacher Beth Moore has stated that when a woman goes through the process of reporting abuse within a church, she should have a "female advocate" with her during the whole process.
The founder of Living Proof Ministries was part of a Monday panel on issues with the church and sexual misconduct, which was hosted by the SBC this Week podcast by Amy Whitfield and Jonathan Howe.
Moore said that "in every case of abuse or assault there has been the misuse of power," and warned that the victim is "already intimidated by feeling overpowered" and warned that "if there are not many female voices," that "exaggerates the feeling that she's got that she's not going to be heard."
"When a church staff, whoever it may be, begins to work with the victim, also there must at all times be a female advocate in every single one of those meetings. Without exception. Whether that seems fair or not," stated Moore.
"I don't care how wonderful the men may be that are part of it, there just must be a female advocate in with that woman in that session, in every session."
Joining Moore on the panel was SBC Ethics & Religious Liberty Commission President Russell Moore and The Austin Stone Community Church Pastor Matt Carter.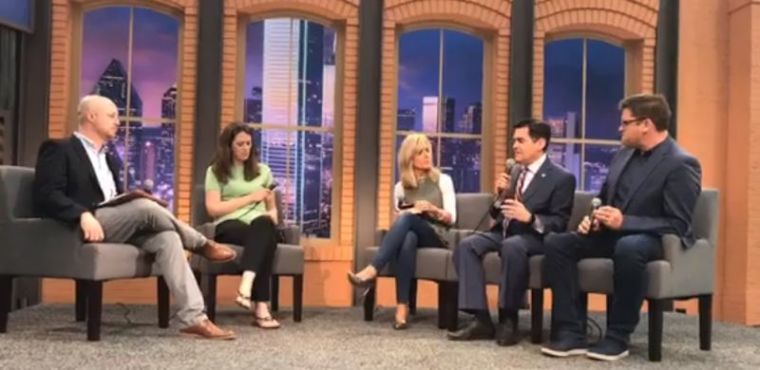 All three panelists stressed the need for churches to take immediate action when learning about a credible allegation of abuse, with Russell Moore stating "if you're not sure what to report, report."
"We need to make sure that law enforcement knows about this. We need to make sure that this is reported right away," added Russell Moore.
"Err on the side of caution, there. And then to say, 'what's going on in our church right now that needs to be immediately dealt with?' So if you have a situation where there is somebody that potentially could be abusive, you need to stop it right away and the ability to do that."
In recent months, the Southern Baptist Convention has garnered controversy over allegations of sexual misconduct and failure to report said incidents to the proper authorities.
Paige Patterson, a former SBC president, had to resign from his position as president of Southwestern Baptist Theological Seminary amid multiple accusations that he failed to report incidents of sexual assault and abuse.
Later, the board of trustees at SWBTS voted to cut all ties to Patterson, including the previously agreed upon positions of president emeritus and theologian-in-residence.
Southern Baptist Theological Seminary President Al Mohler wrote a column arguing that the SBC was experiencing "its own horrifying #MeToo moment."
"The judgment of God has come. Judgment has now come to the house of the Southern Baptist Convention. The terrible swift sword of public humiliation has come with a vengeance. There can be no doubt that this story is not over," argued Mohler.
"The #MeToo moment has come to American evangelicals. This moment has come to some of my friends and brothers in Christ. This moment has come to me, and I am called to deal with it as a Christian, as a minister of the Gospel, as a seminary and college president, and as a public leader. I pray that I will lead rightly."
Last month, Beth Moore released an open letter describing her experiences of misogyny within certain conservative evangelical circles.
"As a woman leader in the conservative Evangelical world, I learned early to show constant pronounced deference – not just proper respect which I was glad to show – to male leaders and, when placed in situations to serve alongside them, to do so apologetically. I issued disclaimers ad nauseam," wrote Moore.
"I wore flats instead of heels when I knew I'd be serving alongside a man of shorter stature so I wouldn't be taller than he. I've ridden elevators in hotels packed with fellow leaders who were serving at the same event and not been spoken to and, even more awkwardly, in the same vehicles where I was never acknowledged. I've been in team meetings where I was either ignored or made fun of, the latter of which I was expected to understand was all in good fun. I am a laugher. I can take jokes and make jokes. I know good fun when I'm having it and I also know when I'm being dismissed and ridiculed." 
The panel came in advance of the annual meeting of the Southern Baptist Convention, being held this week in Dallas, Texas.