Beyonce's Mother Tina Knowles Reveals Favorite Worship Song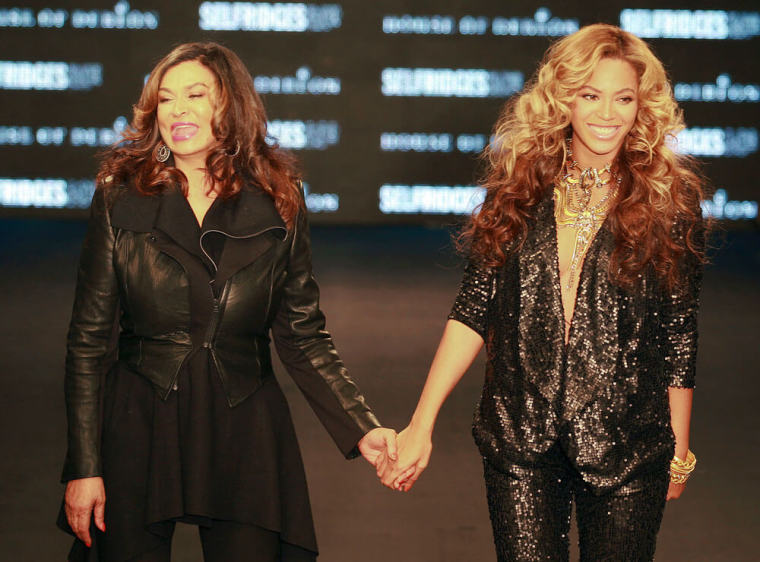 Just weeks before attending Super Bowl 50 with her pop superstar daughter Beyonce, Tina Knowles-Lawson was in church giving total praise while listening to one of her "favorite" gospel songs.
During the worship portion of a church service held at St. John's Houston, Knowles took a few seconds to shoot an Instagram clip of the worship band singing and playing to Richard Smallwood's 1996 song, "Total Praise."
"One of my favorite church songs : 'lift Your Hands in Total Praise,'" Knowles posted along with a clip of the entire church with hands lifted in worship.
"Total Praise" has become a staple song in gospel music, being covered by many churches and choirs throughout the years. In 2001 when Destiny's Child was looking to do a gospel medley for their album "Survivor," the Washington Post reported that Michelle Williams suggested "Total Praise" to fellow group members Beyoncé and Kelly Rowland. Although they did not cover the complete song, the girls used Smallwood's "Amen" chorus as the final part of their gospel medley.
"Total Praise" is based on Psalm 121, in which King David wrote about relying on God during his most difficult times. "I lift up my eyes to the hills, From where does my help come? My help comes from the Lord, who made heaven and earth," the psalm reads.
Beyonce has never shied away from mentioning God throughout the years. Early on with Destiny's Child, she was known to occasionally sing a few gospel numbers and her faith can be accredited to her mother.
Knowles-Lawson, now remarried to actor Richard Lawson, in a keynoteaddress at the Texas Women's Empowerment Foundation's eighth annual Women & Money luncheon, shared her testimony and talked about growing up in the Christian faith as a Catholic.
She accredits all of her success as a fashion designer with House of Deréon to the tough skin she gained while attending Catholic school.
"The nuns picked on us a lot, my family. I didn't understand at the time but my mom did the altar cloths. She did the altar boys' uniforms. She worked for the nuns. My dad chauffeured the nuns around. My brothers cleaned the school yard," she said. "And I often wondered why we were indentured servants to the church. And the nuns were very hard on me. They would always say, 'You really don't belong here. If you only knew, you'd be very grateful to be here. You've got a rebellious spirit. We need to take down that spirit and control it.'"