Beyonce's Mother Tina Tells How Daughters Helped Her During Public Divorce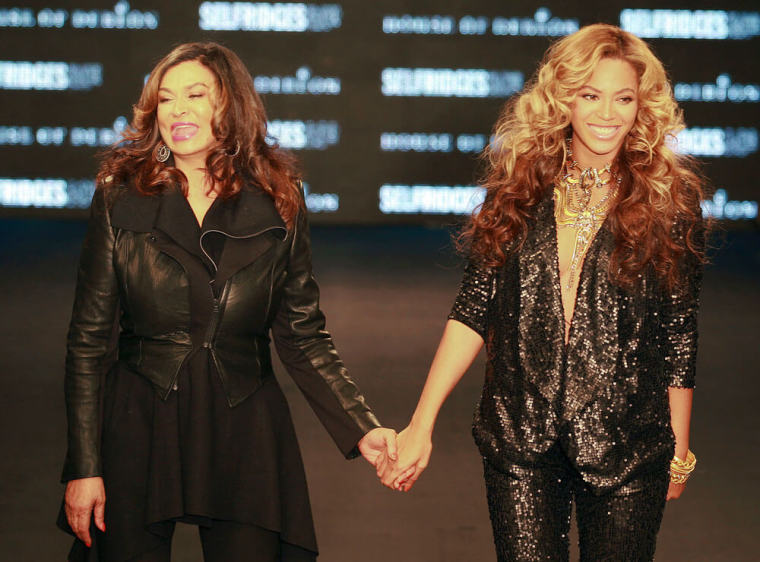 The world knows Beyonce Knowles as a megastar, but her mother, Tina Knowles-Lawson, calls the entertainer and her sister, Solange, her rock, and nothing short of gifts from God.
"My children are my rock, and they are," she told local Houston station ABC 13. "It's just been the best gift God could have given me."
Before Knowles-Lawson married her actor husband Richard Lawson last year, she was dealing with the public infidelities of Beyonce's father, Matthew Knowles, who she had been married to for 30 years. The process of healing was not an easy one, but her daughters helped her through it.
"I remember my first little pity party and I called them crying and they all came," she told ABC 13. "We had a slumber party, we watched old movies all night and ate ice cream — it was very healing."
The Christian matriarch of the famed singing sisters known all over the world has shared elements of her faith throughout the years. Weeks before Super Bowl 50 where her daughter was performing at the halftime show, Knowles-Lawson attended Houston's St. John's Church.
She shared an Instagram clip of her worship experience there where Richard Smallwood's hit 1996 song, "Total Praise" was being sung.
"One of my favorite church songs: 'lift your hands in total praise,'" she captioned the clip of the worship experience on Instagram.
When Beyonce began her music career two decades ago her Methodist faith was shaped by her mother and grandmother. While the singer has not been as vocal about her faith in recent years, a 2013 HBO documentary "Life is but a Dream" gave fans a glimpse into her spiritual side.
In one scene, the entertainer becomes emotional when she speaks about her grandmother's and mother's prayers having a direct impact on the blessings in her life.
"I don't know why I'm so fortunate and so blessed," she said in "Life is But a Dream." "I know my mom always told me that my grandmother was in the church lighting candles for her and I am a result of my grandmother's prayers and my mother prays for me all the time, and I pray for my mother all the time."