Beyonce's Pastor Praises Singer as 'Extremely' Helpful in His Ministry; Embodying Unconditional Love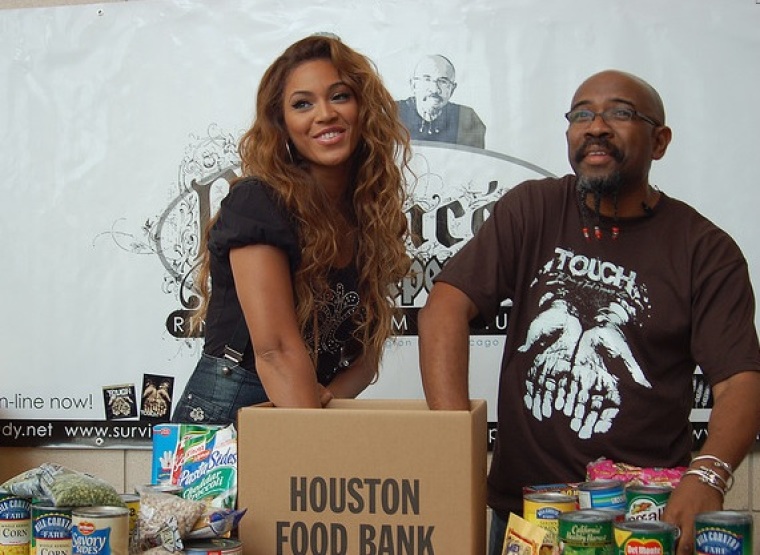 Beyonce Knowles' pastor Rudy Rasmus praised the singer's charitable work during a recent interview, saying she has made an impact within his ministry because of her "incredible heart."
Beyonce attended St. John's United Methodist Church in Houston before becoming famous and now she and her family continue to donate millions to the church to help the homeless and feed the poor.
"She's an incredible human being. Has an incredible heart and has been extremely helpful in our mission and our ministry here," said Rasmus, reports Houston-based KHOU news. "She has a global platform and is doing some amazing work and I'm glad she's a friend of mine."
Rasmus has been promoting his new book, Love Period. When All Else Fails, and says Beyonce embodies the spirit of his book's message, which is to love others unconditionally regardless of social, economic, physical, mental or racial background.
Beyonce's $7 million dollar housing complex in Houston, which provides living spaces to 42 families, is a prime example of Rasmus' message. In addition, the singer has joined forces with her mother, Tina, and sister, Solange, along with singers Kelly Rowland and Michelle Williams to help Rasmus' non-profit organization, Bread of Life, Inc.
Rasmus, who counts Beyonce as his church's extended family, also says his nearly 10,000-member congregation has always embraced the vision of unconditional love and acceptance, which Beyonce grew up knowing since her early days as one of the church choir's singers.
"What we're saying is there are literally no borders or boundaries that determine whether or not a person can be part of our extended family here," said Rasmus.
He added, pointing to the church's altar, "She used to sing right here. I don't remember the song but I do remember she had long braids, tennis shoes and jeans on. A far cry from what she is today."
Rasmus officiated Beyonce and rapper Jay Z's 2008 wedding and when asked about recent tabloid rumors surrounding the couple's marital issues and family disputes, including the infamous elevator altercation between Solange and Jay Z, he said he does not pay attention to them and noted, "I validate my information with a conversation with the individual."
In past interviews, Rasmus has given his opinion on the singer's lifestyle and at times has defended her from Christian critics. Most recently, the pastor shared his thoughts on the message behind Beyoncé's music without noting whether it contradicts the purity of Christianity or not, since Christians have scrutinized her explicit lyrics and videos from her latest album.
"I've answered that question many times and the answer is still the same. Beyoncé is a consummate entertainer, and an entertainer entertains. Is the entertainer's entertainment an expression of that person's life and reality? I don't know…," said Rasmus.