Bible Answer Man Addresses Blessings Through Prayer, 'Dark Underbelly' of Joel Osteen's Teaching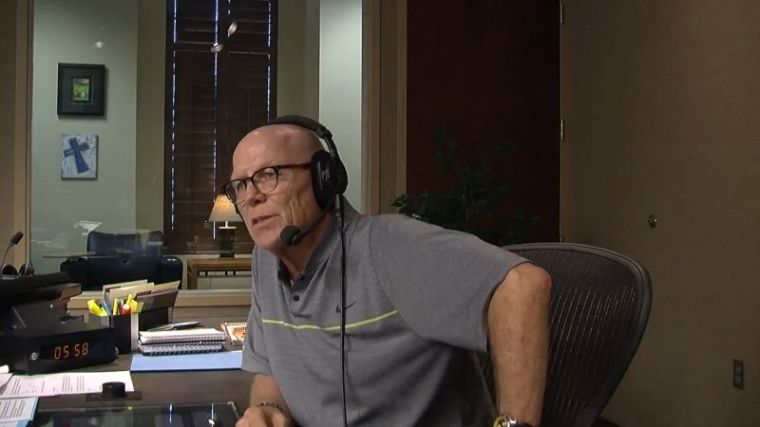 If you pray for something persistently and consistently, will those blessings come true?
The question was posed this week to "Bible Answer Man" Hank Hanegraaff of the Christian Research Institute by a listener of his broadcast who specifically noted Hanegraaff's disagreement with Pastor Joel Osteen when it comes to how one receives blessings. 
The Lynnwood, Washington, resident said that when he was facing "some real consequences four years ago," he turned to God and prayed Mark 11:22-25 every day. "And my blessings came true," the listener said.
The passage says in part, "Whatever you ask for in prayer, believe that you have received it, and it will be yours." 
"I know that you (Hanegraaff) say that it's dangerous to think that if you say something into the atmosphere or whatever, that I believe that if you pray to God every day for the same thing as hard as I did that your blessings can come true. I'm not saying it comes true every time," he added. 
Hanegraaff, who in 2017 revealed that he is undergoing chemotherapy to fight cancer, noted that he also prays for specific things.
"For example, I pray fervently that God will completely heal me from mantle cell lymphoma. And I pray for that every single day," he revealed.
At the same time, he pointed out that he also prays, "Not my will, but Thy will be done."
"Perhaps God has a greater plan. Perhaps God wants to be glorified in my suffering. Perhaps God is still pruning me and not ready to heal me. Perhaps God has a plan that I can't even articulate on the radio or elsewhere because His ways are higher than my ways," he added, suggesting that sometimes prayer is not answered in the exact way people expect.
The Bible Answer Man highlighted the beginning of the passage, namely "have faith in God." He said that such faith is crucial and "well placed."
But having faith in one's own faith — in which faith is a force where you can create your own reality — is "misguided faith." 
"This is little more than a repackaging of new thought metaphysics for Christian consumption," he explained. "Words do not create reality. There is a dark underbelly."
Hanegraaff then mentioned Osteen, who leads Lakewood Church in Houston, Texas, and Joyce Meyer as among many faith teachers who "will admit to that dark underbelly, which is that if you're thinking thoughts of fear then the bad things that happen in your life are a result of those thoughts as well." 
"Now you start thinking, 'wow, my baby died, maybe I inadvertently used a word of fear rather than a word of faith. Maybe six million Jews brought the Holocaust upon themselves,'" he warned of some of the thinking that can result from incorrect theology.
He added that "it is true, if you have faith in God, anything is possible because God can do anything ... that's logically possible," but again underlined the importance of having faith in God  as the key ingredient.
Many people tend to leave the first part of that Bible passage ("Have faith in God") out when citing it, Hanegraaff noted.
Osteen often draws criticism for focusing on God's blessings in his messages. He clarified in an interview with The Christian Post in September 2013 the purpose of praying for big blessings and that the focus should not be solely on material possessions.
"God wants to do big things in our lives, but so many times we limit Him with our thinking and with our prayers. I have people tell me a lot that 'I pray over my food, and I pray over my child,' but they never pray for their dreams or they never pray for what they really want," Osteen told CP at the time.
"I think that when you pray big it shows God that, God I trust you. It's not an arrogance, like, oh God, I want a bigger house. I don't mean that. But God, help me to reach more people, help me to set a new standard for my family," he added.
"I think when you pray those kind of things, it shows God that you believe that He's a big God and that He can do great things. So to me, it's important that we pray big prayers."