10 Things You Gotta Know About Revelation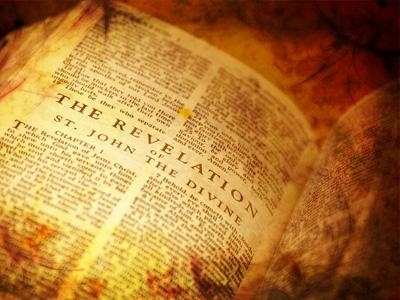 You gotta know these 10 things about Revelation. You just gotta!
1. It's the book of Revelation not Revelations. 
Don't say "I iz reading Revelations whilst Ma is cooks up some possum pie. It's pertnear my favrit book. I think I'll go read it by the cement pond." That sounds ignorant all because you made Revelation plural. Don't be ignorant!
It's also not the Revelation of John. It's the Revelation of Jesus Christ.
2. John is the writer of Revelation and a MUCH bigger deal than you. Or me.
John had left the fishing business to follow Jesus. He followed Jesus for three years of ministry. He saw people raised from the dead, and saw Jesus walk on the water. John was at the last supper, there when Jesus was arrested, there as Jesus died on the cross — in fact the ONLY disciple there — all the others fled. Jesus told John to take care of Mary (Jesus' mother). He was there at the empty tomb; he was among the first to believe. Nobody has lived a life like John lived.
3. He was known as the "beloved disciple" or "the disciple whom Jesus loved (John 21:20)." 
It would not be an overstatement to say that John considered Jesus to be his "best friend."
4. John wrote John, 1st, 2nd and 3rd John.
5. John is about 100 years old.
6. John is banished on an island for criminals — Isle of Patmos — by the Emperor Domitian.
Why? Because he wouldn't shut up about Jesus. This is where he writes Revelation.
7. John survived martyrdom. 
He was boiled in a huge basin of oil during a wave of persecution in Rome. However, he was miraculously delivered from death. The apostle John was later freed and returned to what is now modern-day Turkey. He died as an old man, the only apostle to die peacefully.
8. He pastors the seven churches he's writing to in Revelation 1.
9. John didn't fail.
100 years old, boiled in oil, banished to an island for criminals, still a faithful witness for King Jesus, his best friend. John lived a life far beyond anything we can imagine. For all the base jumping, cliff diving, ice climbing and BMXing out there — it's nothing compared to the life John lived.
10. You'll never find out when it all ends by studying numerology or Bible codes or counting cards in Vegas (just in case you were wondering).
And that's not the point of the book. Jesus says Himself that no one but the Father knows (Matthew 24:36).
The point of the book is to encourage persecuted believers, that in spite of any emperor's hatred and even murder of Christians, King Jesus wins in the end. The Christian life is not trial free, but trial proof, not persecution free, but persecution proof, not tribulation free, but tribulation proof.
The point of the book is this: King Jesus gets the last word, He wins in the end, and so take heart! He will draw all of His to Himself to live with Him forever. Amen.
 "I am the Alpha and the Omega — the beginning and the end," says the Lord God. "I am the one who is, who always was, and who is still to come — the Almighty One."
Revelation 1:8 (NLT)