Bible Translation Project to Launch in Dangerous DR Congo Where People Are 'Hunted Like Animals'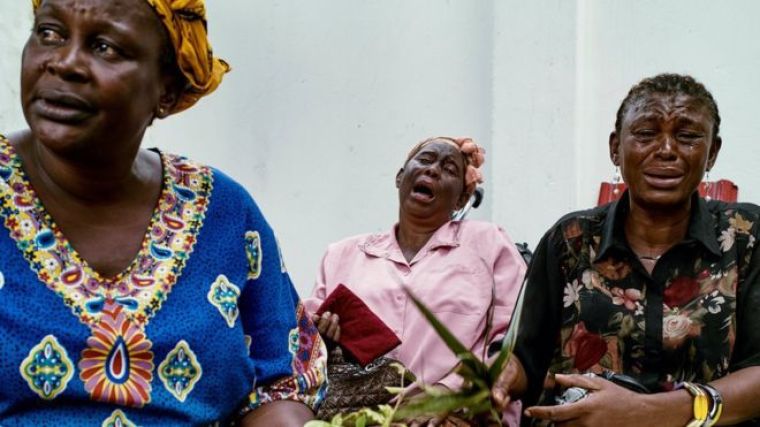 One of the leading Bible translation organizations in the world has said that it will be launching projects in the Democratic Republic of the Congo, one of the most dangerous nations in the world where people have been subjected to shocking forms of violence.
"It grabs at my throat to think about what the people have gone through in the DRC," said Bruce Smith, president and CEO of Wycliffe Associates, in a statement on Monday.
"Generations of tribal violence ... people hunted like animals ... torture, mutilation, kidnapping, executions ... fear and anger and utter, total despair that anything can ever be different."
Wycliffe Associates is getting ready to help translate the Bible into 69 new languages in the DRC, using its pioneering Mobilized Assistance Supporting Translation method.
As Smith noted, the organization and its partners will be interacting with a nation that has faced decades of tribal violence and civil war. The group has already seen positive signs, with rival tribes gathering for a Bible training workshop.
"Many doubted it could work," Smith added. "But as they encountered God's Word in the language of their hearts for the very first time, the reality of God's love overwhelmed them. The wars between them — and the wars within them — were over."
The MAST method has been effective as it allows local people to do the translation themselves, after being given the proper training and resources.
Wycliffe Associates, which in 2017 launched 346 new language projects worldwide, said that the DRC presents a big task, as there are over 200 language groups in the country.
"Once the translators begin, our MAST strategy will enable Bible translators to accomplish in months what used to take decades," Smith explained.
As the organization outlines, it is working "as quickly as it can to see every verse of God's Word translated into every tongue to speak to every heart."
Catholic relief groups, such as Caritas Congo, warned in February that as many as 3 million people are in urgent need of help in the Kasai region in the country, including 400,000 children who are suffering severe acute malnutrition.
Christians have suffered at the hands of ethnic and political violence, with one widow named Denise Ndekenya, who had five children with her husband, sharing her harrowing story with Caritas.
"Now I only have two children left," the woman said, adding that her husband was beheaded by militia men in April 2017.
Juliette Maquart of Caritas Belgium said people have "lost absolutely everything," and children are being forced to fight for the militias.
"Their homes don't exist anymore, they have been looted and burned, along with clinics and schools," Maquart said at the time.
Zeid Ra'ad al Hussein, the U.N. High Commissioner for Human Rights, shared reports from the region last year, saying: "Refugees from multiple villages in the Kamonya territory indicated that the Bana Mura have in the past two months shot dead, hacked or burned to death and mutilated hundreds of villagers, as well as destroying entire villages. One 2-month-old baby seen by my team had been hit by two bullets four hours after birth; the mother was also wounded. At least two pregnant women were sliced open and their fetuses mutilated."