Biggest Threat to Christianity in 21st Century Comes From Within, Theologians Say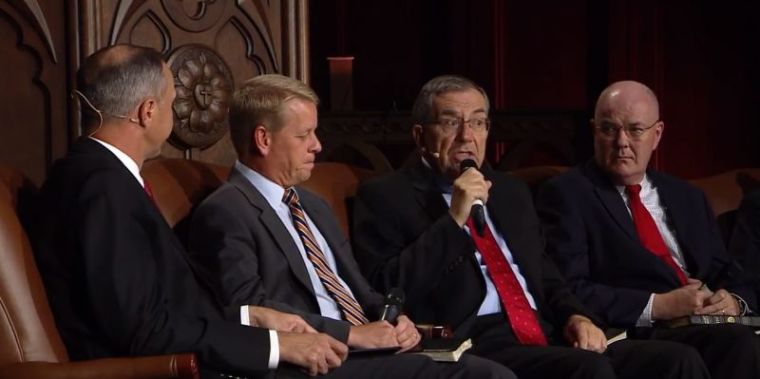 The biggest threat to Christianity in the modern day comes from within, a panel of theologians said at an event hosted by Ligonier Ministries Tuesday evening to celebrate the 500th anniversary of the Protestant Reformation.
During a Q&A session, scholars were asked what they believe is the biggest threat to Christianity in the 21st century.
Sinclair Ferguson, Ligonier Ministries teaching fellow and Chancellor's Professor of Systematic Theology at Reformed Theological Seminary, responded that the greatest threat is "probably Christianity in this century."
"That's a greater threat than Islam. Christendom. A far greater threat to Christianity than Islam is. Islam can never destroy the Gospel, but Christendom can easily destroy the Gospel and is destroying the Gospel," said Ferguson, adding, "the Church is the greatest threat to real Christianity in the world. God help us."
Stephen J. Nichols, president of Reformation Bible College and chief academic officer for Ligonier Ministries, also answered that the modern institutional Church can be a major issue for Christianity.
"Especially with the Church in America, we have far too casual a view of God and that might be right at the center of some of our theological malaise," noted Nichols.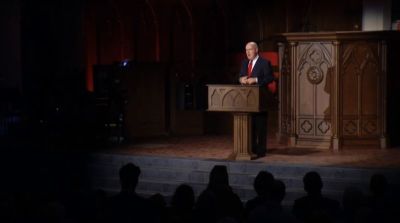 Ferguson's and Nichols' remarks came as part of the Ligonier Ministries event "Reformation 500 Celebration," which was held Tuesday night in Sanford, Florida.
On the night before the 500th anniversary of the start of the Reformation, Ligonier Ministries held an event that featured scholarly lectures, hymn singing, and animated videos about the life of Martin Luther.
In addition to Ferguson and Nichols, other speakers at the event who were part of the panel were Burk Parsons, pastor of Saint Andrew's Chapel in Sanford, Florida and editor of Tabletalk magazine; R.C. Sproul, founder and chairman of Ligonier Ministries; and Derek W.H. Thomas, senior minister at the First Presbyterian Church in Columbia, South Carolina, and professor at Reformed Theological Seminary.
During his lecture on Martin Luther's importance, Thomas said that the Reformation-starter helped the Church "rediscover" the Gospel.
"He rediscovered it. And rediscovered it in such a dramatic and personal way. Almost reflecting the very way the Apostle Paul had discovered the Gospel," said Thomas.
"[I]n the 16th century, it was still a relatively new idea. The thought of a Bible translated into your native language and that you could read it apart from priests and the Church interpreting that scripture for you."