Bill Clinton Touts Hillary's Christian Faith as Best Way to Understand Her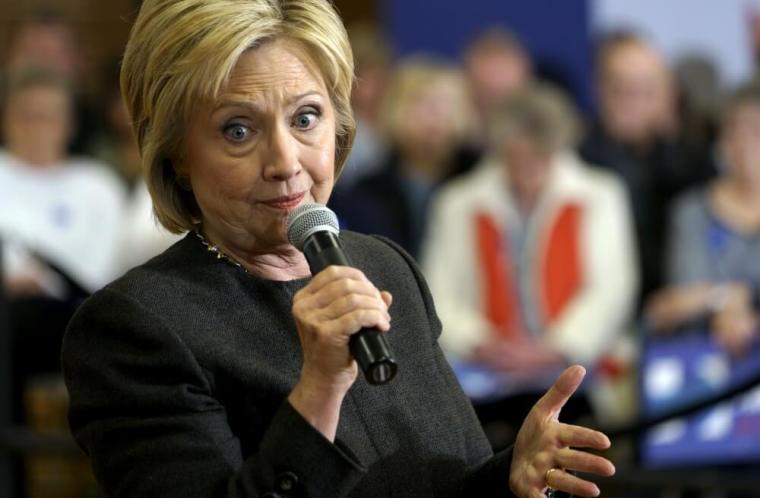 Former President Bill Clinton spoke recently to Iowa voters, explaining that the best way to understand his wife Hillary Clinton is through her Methodist Christian faith.
Speaking at a campaign stop in Mason City on behalf of the Democratic Party frontrunner, Bill commented about Hillary's beliefs, saying she "lived by that."
"In the Methodist church, the founder John Wesley, said we live under a simple obligation to do all the good we can, in whatever ways we can, to all the people we can, for as long as we can," stated Bill.
"It took my breath away when I realized 45 years ago that is really what motivates her … That is what she has lived by."
Clinton's comments come days before the Iowa Caucus takes place. The widely watched political event is the first state-level competition in the presidential election nominating contests.
While the expected winner of the Democratic Primary, Clinton has faced an unexpected challenge from Vermont Senator and self-described "Democratic Socialist" Bernie Sanders.
Iowa's electorate has a substantial percentage of evangelical Christians, prompting candidates in both parties to talk about their religious backgrounds.
Bill Clinton is not the only person to comment on the beliefs of Hillary Clinton. Mark Tooley, president of the theologically conservative Institute on Religion & Democracy, has also analyzed the frontrunner's spiritual views.
In a piece published by The Christian Post last September, Tooley argued that Hillary's Methodist beliefs were centered more on the "Social Gospel", which stresses secular improvement of society over evangelism and orthodoxy.
"To my knowledge, Hillary has not been a regular church goer since leaving the White House 14 years ago, although daughter Chelsea was married by a Methodist clergy in New York, whose congregation may be a sort of home church for the Clintons," wrote Tooley.
"But active church participation is not central for the Social Gospel, which focuses on transforming society, not saving individual souls."
Tooley cautioned in his September piece that, "All the denominations that embraced the Social Gospel have suffered dramatic declines."
"The Social Gospel has lofty aspirations inspired by Christ's desire to feed, clothe, house, heal and uplift," continued Tooley.
"But the Social Gospel and its [adherents] in their zeal for building God's Kingdom on earth forget the eternal Kingdom and its standards of righteousness possible only through the King."