Billboard Slated to Release Gospel Hits Album That Features Kirk Franklin, Hezekiah Walker, Ricky Dillard and More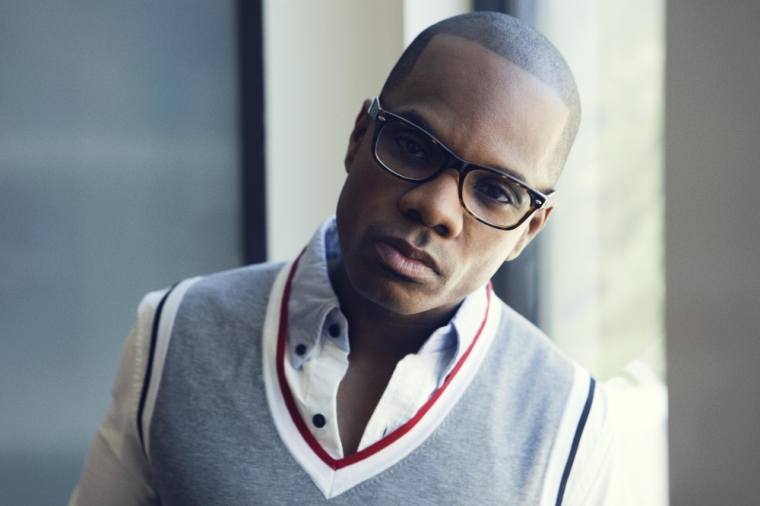 Billboard is teaming up with eOne Music to bring some of the biggest gospel songs of the decade to the masses in the form of a double disc album.
"Billboard #1 Gospel Hits," is a 20-track album that will feature some of the biggest names in gospel music and their chart topping records from 2010 to the present day. People will recognize songs from Kirk Franklin, Hezekiah Walker, Tamela Mann, Marvin Sapp, Andraé Crouch, Ricky Dillard and more on the album scheduled for a Jan 13 release.
The release will be packed with nothing but number one hits such as Franklin's "Smile", Hezekiah Walker's "Every Praise" and Ricky Dillard & New G's "Amazing."
Phil Thornton, Vice President and General Manager of Urban Inspirational at eOne Music, says his record label is happy to work with Billboard on the unique project.
"At eOne Music, we are thrilled to team up with Billboard to release a dynamic collection from artists who have led the sounds of gospel in this decade thus far," Thorton said in a statement obtained by The Christian Post. "Billboard continues to be one of music's preeminent destinations for fans to turn to, as an industry leader who bridges the fan experience to today's best hits and what's next."
Kirk Franklin, the 44-year-old gospel music artist and executive, seems to fit right in on the album and previously told The Christian Post what he looks for in great gospel records.
"People don't live at church, they live in the real world. So music has to reflect that how people live, what they're doing as they go through their trials in life," he told CP. "So I just hope and pray that we're always able to tap into that and be that voice for people."
The songs that will be featured on the gospel album are as follows:
Disc 1
1. I Smile – Kirk Franklin
2. Every Praise – Hezekiah Walker
3. I Can Only Imagine – Tamela Mann
4. I Believe – James Fortune & FIYA ft. Zacardi Cortez & Shawn McLemore
5. Nobody Greater – VaShawn Mitchell
6. I Want to Say Thank You – Lisa Page Brooks ft. Royal Priesthood
7. I Need Your Glory – Earnest Pugh
8. In The Middle – Isaac Carree
9. Still Able – James Fortune & FIYA
10. I Won't Go Back – William McDowell
Disc 2
1. The Gift – Donald Lawrence
2. The Best In Me – Marvin Sapp
3. Let The Church Say Amen – Andraé Crouch ft. Marvin Winans
4. Awesome – Pastor Charles Jenkins & Fellowship Chicago
5. I Feel Good – Fred Hammond
6. 1 On 1 – Zacardi Cortez
7. It's Not Over (When God Is In It) – Israel & New Breed ft. James Fortune & Jason Nelson
8. He Wants It All – Forever Jones
9. Live Through It – James Fortune & FIYA
10. Amazing – Ricky Dillard & New G