Billy Bush Breaks Silence on Trump's Lewd Sex Talk, How He Explained It to 3 Daughters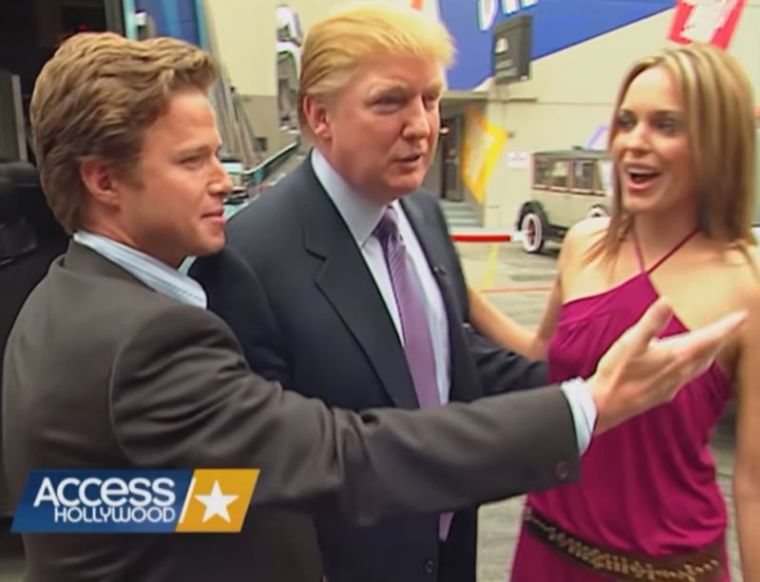 Former "Today" host Billy Bush is speaking out seven months after the leaked recording of now-President Donald Trump detailing his attempts at having sex with married women. 
Bush told The Hollywood Reporter in an extended interview published on Sunday that Trump's comments, made in 2005 but released last year, cannot simply be chalked up to "locker room talk."
"I'm in a lot of locker rooms, I am an athlete, and no, that is not the type of conversation that goes on or that I've participated in," Bush said of the controversy.
Trump, who did not appear aware that he was being recorded, said in a conversation with Bush, who at the time was an "Access Hollywood" host:
"I did try and [expletive] her. She was married," Trump said about trying to seduce a woman. "You know I'm automatically attracted to beautiful — I just start kissing them. It's like a magnet. Just kiss. I don't even wait."
"And when you're a star, they let you do it. You can do anything. Grab 'em by the [expletive]."
The leaked remarks caused outrage, among evangelicals as well, with Harvest Bible Church Pastor James MacDonald describing Trump's words as "lecherous and worthless."
"They are truly the kind of misogynistic trash that reveals a man to be lecherous and worthless — not the guy who gets politely ignored, but the guy who gets a punch in the head from worthy men who hear him talk that way about women," MacDonald commented at the time, also dismissing arguments that it was simply "banter."
Bush, who was fired from NBC despite issuing an apology statement, revealed that he had to face up to his three own daughters over the lewd conversation.
"My [then] 15-year-old, Mary, called me from boarding school, and she was in tears: 'Dad, Dad, Dad,' and I said, 'Everything is going to be fine, Mary. Everything's going to be OK.' It's just instinctively what you say to your daughter. And she said, 'No, why were you laughing at the things that he was saying on that bus, Dad? They weren't funny,'" the father described.
"It hit really hard, and I stopped for a second, and I said, 'I have no answer for that that's any good. I am really sorry. That was Dad in a bad moment a long time ago. You know me. I am really sorry that you had to hear and see that. I love you.' She needed to hear that, and I certainly needed to tell her that," he added, noting that he talked with his 12-year-old and 18-year-old daughters as well.
As for Trump's comments, he argued that the billionaire businessman and reality show mogul "sort of talks and performs, and everybody reacts."
"And the topics were usually golf, gossip or women. And boy, do I wish this was a golf day," he said.
"I felt that, in that moment, he was being typically Donald, which is performing and shocking. Almost like Andrew Dice Clay, the stand-up comedian: Does he really do the things that he's saying or is that his act?" he continued.
"And in Donald's case, I equated it that way. When he said what he said, I'd like to think if I had thought for a minute that there was a grown man detailing his sexual assault strategy to me, I'd have called the FBI."
As for whether he has heard Trump talk that way about women in the past, he said:
"I don't recall anything to that degree. But he's a provocateur. Shocking statements flow like wine from him. And he likes to captivate an audience."
Bush could not say how Trump really approaches women, stating that he does not have a personal relationship with him.