Billy Graham: 'Death Is Not the End' for Christians Living With Terminal Illness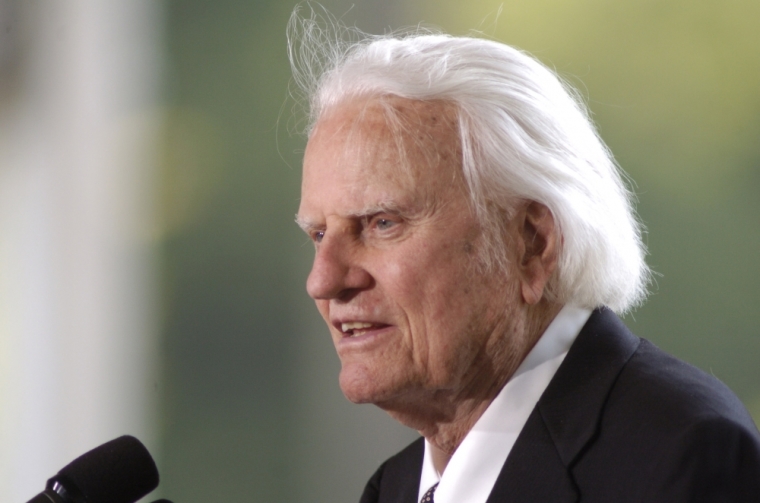 People living with a terminal illness don't have to live in despair if they look at life from God's point of view and not from their own, says the Rev. Billy Graham.
In his syndicated advice column published in the Bowling Green Daily News on Dec. 20, Graham encourages a terminally ill reader, saying that, though her prognosis may be bleak, death is not the end.
The reader said doctors projected that this year's Christmas would likely be her last due to an inoperable brain tumor, and admitted that she's struggling to maintain a positive attitude.
"I know I ought to force myself to act cheerful and pretend I'm enjoying the holidays, but I just can't do it. How can anyone in my situation be cheerful at Christmas?" the woman, named Mrs. L.L., asked. 
In response, Graham reminds his reader that she matters to God. "You are not insignificant; you aren't something for whom death is the end," he said.
Graham encourages her to try to change her attitude and outlook, saying that this Christmas season can be the best one that she has ever had.
"This can happen, as you ask God to help you look on your life this Christmas from His point of view instead of your own."
"Listen: God loves you!" he tells Mrs. L.L. "He loves you so much that 2,000 years ago, He came into this world in the person of His Son, so you could have your sins forgiven and go to be with Him in Heaven forever."
The famed 98-year-old evangelist, who came to Christ just shy of turning 16 years old, added, "If you have never done so, turn to Jesus Christ and ask Him to come into your life today." 
Despite her condition, Graham says that he prays Mrs. L.L. will allow God to use her to be a blessing to her family.
"How will your family remember you?" he asked. "Will they remember the joy you brought them this Christmas? I pray they will."
"Ask God to make you an instrument of His love and peace to those around you. The Bible says, 'May the God of hope fill you with all joy and peace as you trust in him,'" (Romans 15:13).