Billy Graham's Advice on Combating Anti-Christian TV Programs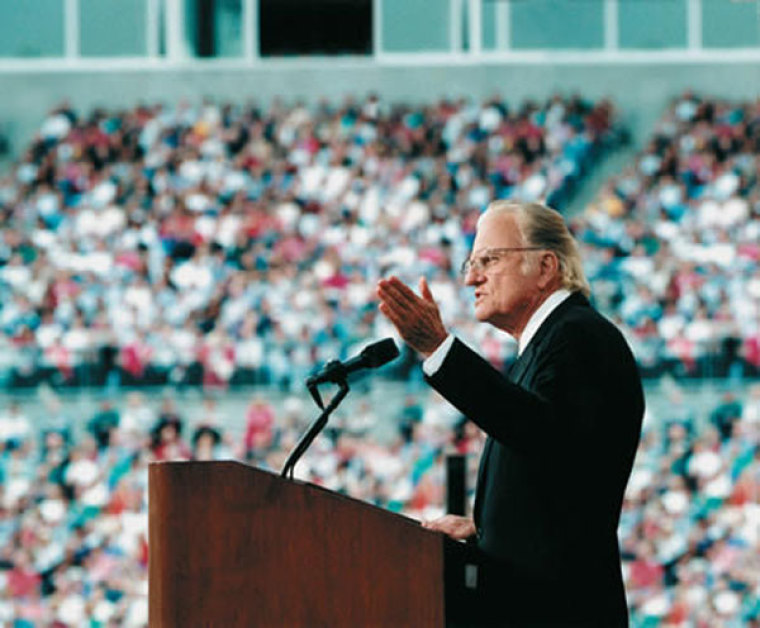 The best way to combat television programming that's graphic and hostile toward Christian beliefs is to "let your voice be heard" by the networks, the Rev. Billy Graham advises.
In a question posed to Graham on the BGEA website a person said, "I was watching a comedy program on TV the other night, and I was shocked at how often they made fun of people who take their faith seriously (especially Christians). I think such programs should be banned, don't you?"
In his response, Graham said that while these kinds of programs "have the same constitutional right to free speech that we do" to be aired, that doesn't make American Christians powerless to curb their influence.
"Does this mean we are powerless to turn back the tide of secularism and materialism that threatens to engulf us? No, of course not," Graham asserted.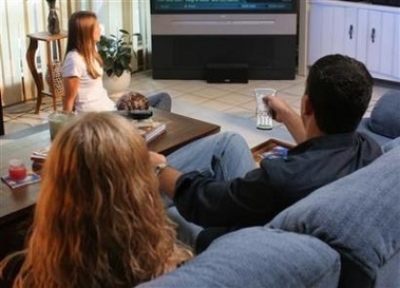 "God is sovereign, and He is stronger than all the forces of evil. He also has given us the privilege of prayer, and we should be praying constantly for spiritual revival."
Graham went on to note that concerned viewers have venues for which to influence the programming found on television.
"In addition, let your voice be heard. Write your television station if a program offends you and write also to companies that advertise on such programs. You may be surprised at their positive reaction," Graham continued.
One of the organizations that employs such a tactic is the Parents Television Council, which was originally connected to the conservative media watchdog group the Media Research Center.
Graham's comments on influencing programming through activism comes not long after the PTC celebrated getting a major sponsor of the controversial VH1 reality TV series "Dating Naked" to remove their ads.
The United States Air Force recently agreed to pull their advertisements from the "Dating Naked" time slot after PTC and its allies contacted the military branch.
In a statement released last week, PTC President Tim Winter said that he was "grateful" for the Air Force's decision.
"This show is watched consistently by young children each week, in part because VH1 rates it as suitable for children. The Air Force has chosen to stop subsidizing this explicit show, and that deserves our applause," stated Winter.
"It is clear that VH1 continues its willful campaign to keep 'Dating Naked' on the air by placing companies' ads into 'run-of-schedule' slots, as evidenced by the unhappy responses we've received from advertisers. Many sponsors do not want to be associated with nudity and sexual content, and rightly so."