Billy Kim, the 'Billy Graham of Asia,' Inducted Into NRB Hall of Fame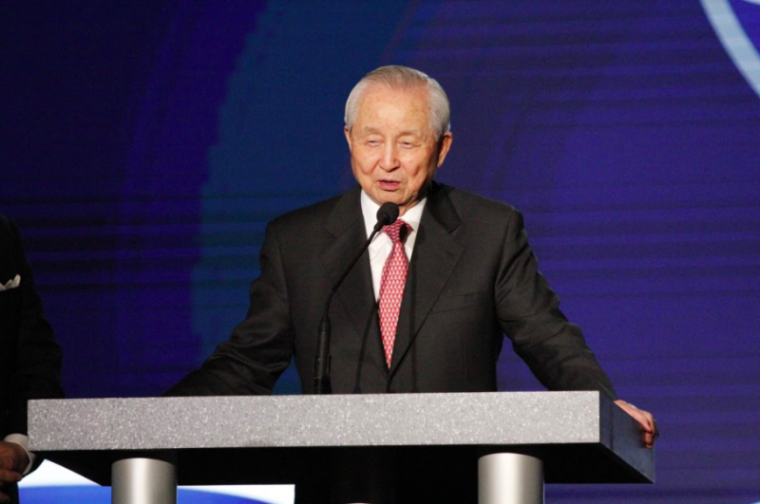 Famed South Korean evangelist Billy Kim, "the Billy Graham of Asia," was inducted into the National Religious Broadcasters Hall of Fame at Proclaim 18, the association's International Christian Media Convention.
The 83-year-old evangelist, who pastored for more than 45 years and serves as chairman of Far East Broadcasting Company Korea, received NRB's most prestigious award during sessions attended by The Christian Post at the Gaylord Opryland Resort & Convention Center on Feb. 27.
According to NRB, the award is given to "an NRB member who has made an invaluable contribution to the field of Christian communications, has demonstrated the highest standards, and has exhibited faithfulness in Jesus."
Upon accepting the award, Kim thanked NRB for the "honor and privilege" of being inducted into the Hall of Fame and for giving "such a prestigious award to a Korean houseboy."
Kim is one of South Korea's most prominent evangelists. When he began serving as senior pastor of the Central Baptist Church in Suwon, South Korea, in 1959, the church had only a dozen attendees. When he retired in 2004, the church had over 15,000 members.
In addition to founding several Christian schools — including the Suwon Central Christian Academy and Capital Bible College and Seminary in South Korea — Kim has written several books on Christian living, which are all published in Korean.
In 2000, Kim became the first Asian to be elected as president of the Baptist World Alliance, a partnership of Baptist organizations and churches that is more than 110 years old.
"Inducting Billy Kim into NRB's Hall of Fame is quite fitting given his worldwide influence for the Gospel through Christian broadcasting," Jerry A. Johnson, NRB's president, said in the news release. "Kim is a winsome evangelist for his Lord Jesus Christ, and a model for Christian communicators across the globe."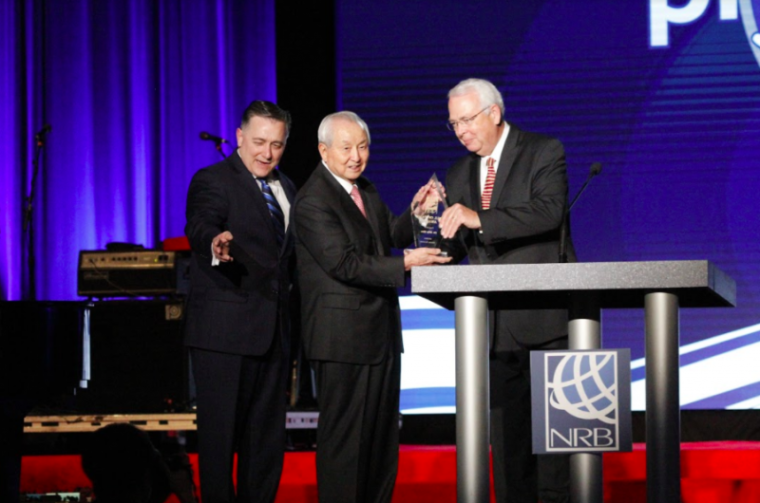 After the ceremony, Kim traveled to Charlotte, North Carolina, to speak at the funeral of famed evangelist Billy Graham. Kim, who served as Graham's translator during a 1973 crusade in Seoul, South Korea, recalled that the last time he saw Graham, the late pastor told him, "Let's have one more crusade in Korea."
At "the church I pastored" during the Seoul crusade, "attendance was a mere 300," Kim said. "Now, after your crusade, there were more than 20,000 members. The rapid growth of the megachurch movement in Korea had started ... all because you came to preach the Word to our people."
Evangelist Luis Palau, who has preached the Gospel as an evangelist and broadcaster for more than 65 years, was also inducted into the NRB Hall of Fame alongside Kim.
Andrew Palau accepted the award on behalf of his father, who was recently diagnosed with lung cancer and is undergoing chemotherapy.
In a video, Luis Palau thanked NRB and told the audience: "Frankly, there are many other people who deserve [the award] just as much as me. We just stuck around for many decades. But the glory I want to give to Jesus Christ, to God the Father, and to the blessed Holy Spirit. I am an unworthy servant of the Savior. And it's all about the cross, all about the cross. If it wasn't for the cross, we would all be condemned forever."
Other notable Christian leaders inducted into the NRB Hall of Fame include Ray Ortmund, Chuck Colson, Kay Arthur, Joni Eareckson Tada, John MacArthur, R.C. Sproul, and W.A. Criswell.