Bishop Demands Catholic Professor Recant 'Blasphemous' Claim That Jesus Is a 'Drag King'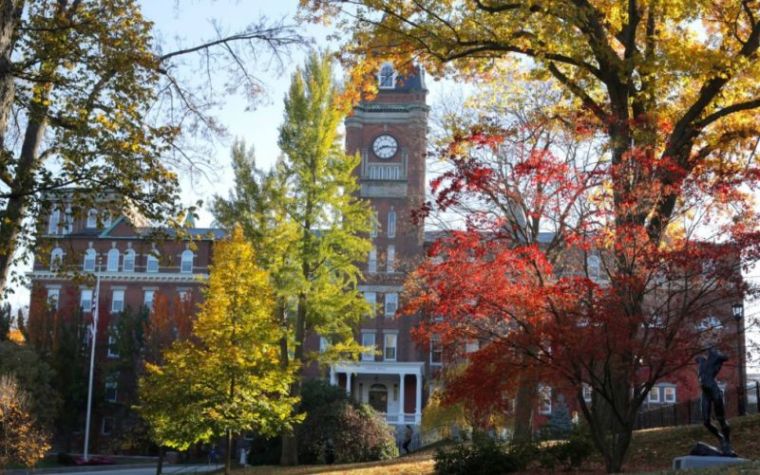 A Massachusetts bishop is urging a professor at a Catholic college to repudiate claims he made years ago when he said Jesus was a "drag king."
Professor Tat-Siong Benny Liew, chair of New Testament Studies at the College of the Holy Cross in Worcester, Massachusetts, recently garnered controversy for writing in a scholarly publication years ago that Jesus was a "drag king."
The Most Rev. Robert J. McManus, bishop of the Diocese of Worester, issued a statement Friday explaining that Liew's past writings were "blasphemous." 
"Such positions have no place in the biblical scholarship of a professor who teaches at a Catholic college and who, as such, should be supportive of the college's Catholic identity and mission," said Bishop McManus.
"The Church is the steward of her authentic Catholic faith, and Catholic institutions of higher learning have the mission to teach the normative faith of the Church in communion with the Church's authentic Magisterium."
McManus went on to state that the college must "ask professor Liew if he rejects the positions he penned some 10 years ago or if he supports and defends those positions today."
"If he disavows them, then he must state so publicly, so as not to create confusion about the nature of Christ," continued McManus.
"If he does not, then it is my duty as the Bishop of Worcester to clearly state that such teaching is a danger to the integrity of the Catholic faith and, in prudence, warn the Catholic faithful committed to my pastoral care that such unorthodox teaching has no place in a Catholic college whose mission is to promote and cultivate the Catholic intellectual tradition."
Holy Cross' independent journal The Fenwick Review published a story last month noting the controversial theological views Liew espoused.
This includes arguing that the Gospel of John showed Jesus having "queer desires" and involved in "cross-dressing" and "gender indeterminacy."
TFP Student Action, a project of the organization the American Society for the Defense of Tradition, Family, Property, launched a petition in response to the revelations calling on the college to remove Liew from his position and to issue a formal apology.
"With all my heart and soul, I oppose Liew's attempt to smear and defame the holy reputation of Our Lord and His Apostles," read the TFP Action petition, which as of Tuesday has over 15,000 signatures.
"When will Holy Cross apologize for the spiritual harm caused by Liew's blasphemy and correct this scandal?"