Bishop E.W. Jackson Offers Limited Praise for Black Pastors' Open Letter to Hillary Clinton on Abortion and Religious Freedom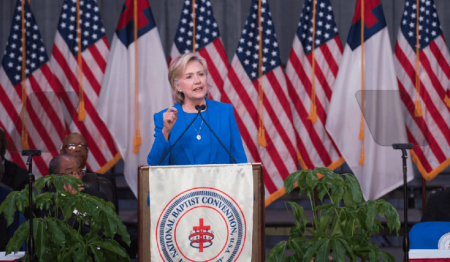 Bishop E.W. Jackson recently praised and critiqued an open letter from 25 African-American pastors expressing concern about Democratic Party nominee Hillary Clinton's views on abortion and religious liberty.
In a response posted last week to the website of Jackson's group STAND, the conservative Christian leader began by commending the pastors for expressing their views.
"First, I commend you all for your willingness to say something, anything about the pressing moral and social issues of our day, particularly those affecting the black community. All too many of us are silent in the face of social upheaval," wrote Jackson.
"Secondly, it is encouraging that while you raise the issue of police brutality, you do not make the fatal error of many black leaders. You do not ignore the scourge of black on black crime which is killing thousands every year at disproportionate numbers from any other intra-ethnic violence."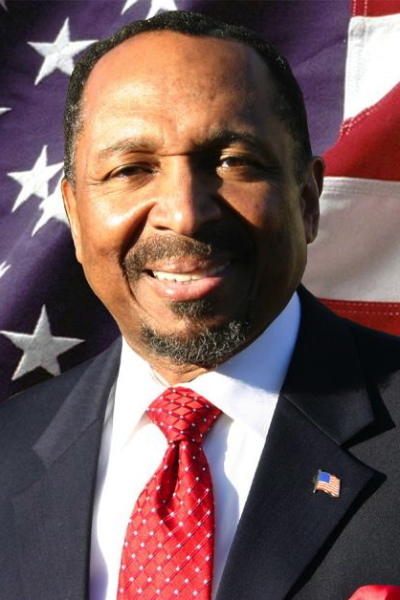 Jackson did however take a few issues with the open letter, including the letter's apparent ignoring of Republicans who attend black churches and its apparent assumption that Clinton will become president.
"You never mention Republicans or Donald Trump so there is implicit endorsement. You imply that for black people there is only the Democrat Party, but you don't say it explicitly," continued Jackson.
"Your closing words suggest no demands. It is as if you all are mere bystanders to one of the most consequential elections in the history of our country."
Jackson and other signatories representing STAND closed the response with an offer to dialogue with the 25 pastors who signed onto the open letter.
At the end of October, a group of African-American Christian leaders signed an open letter to Clinton expressing concerns on a myriad of topics including her stance on abortion and religious liberty.
The letter was spearheaded by Jacqueline C. Rivers, the executive director of the Seymour Institute for Black Church and Policy Studies in Boston, and Bishop Frank M. Reid III, the chair of the social justice committee for the African Methodist Episcopal Church.
In addition to Rivers and Bishop Reid, other signatories included Church of God in Christ Presiding Bishop Charles E. Blake, Bishop Talbot W. Swan of the Church of God in Christ, Howard School of Divinity Professor Frederick L. Ware, and Pastor Jamie Perdomo of the Iglesia Cristiana Nueva Vida of East Boston, Massachusetts.
"The black church has, since the time of slavery and right through to the Civil Rights Movement, taken this charge from Jesus Christ as our political mandate. As servants to the poorest of the poor; we are particularly eager to hear how as president you would address our concerns," read the open letter.
"We are confident that you, a highly experienced and very savvy candidate, know full well the importance of the black vote in this election cycle. We know that you will not make the political mistake of taking the 69,000 black churches in the US for granted."
According to a Real Clear Politics average accessed on Monday morning, Clinton holds a strong lead among African-American voters over Republican Party opponent Donald Trump, with the Democratic nominee having 82.1 percent to Trump's 7 percent.