Bishop Heather Cook Phoned Church to Reveal 'Shock' Minutes After Hit-And-Run Incident; Wasn't Sure She Hit Cyclist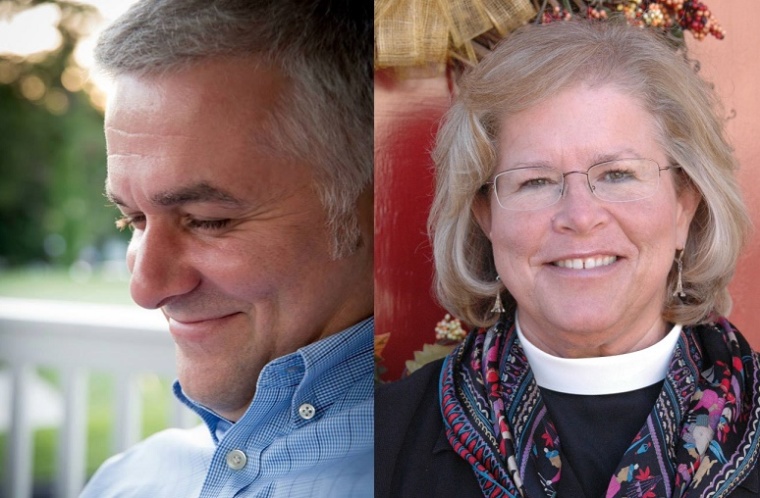 Episcopal Church of Maryland Bishop Heather Cook, 58, may have been too shocked to check if she really hit a cyclist in an incident that claimed the life of 41-year-old married father of two, Thomas Palermo, on a Baltimore roadway on Dec. 27, according to a conversation she had with a clergyman shortly after the tragedy occurred.
Her shock after the incident was highlighted in a statement from the church after a closed door meeting with more than 100 Episcopal clergy at the Claggett Center in Buckeystown, Maryland, on Tuesday.
According to the statement, Rev. Scott Slater, chief assistant to Diocesan Bishop Eugene Taylor Sutton who fielded a call from Cook immediately after the incident and later joined her at the scene, addressed the clergy and fielded questions from them to take back answers to their concerned parishioners.
The hit-and-run incident occurred at approximately 2:30 p.m. and according to the statement from the church, Cook called Slater about half an hour after that.
"At 2:59 p.m. Slater received a call from Heather Cook. She said she thought she had hit a bicyclist and was in shock. When Slater arrived at the accident scene around 3:10 p.m. police crime scene tape was surrounding Cook's car and she was sitting in a patrol car. He immediately identified himself to an officer, provided his identification and business card. He told the officer that Cook had called him minutes before," said the statement.
Slater, according to the statement, then reported the incident to Bishop Sutton, gave a statement to a detective and reached out to diocesan attorney Jeff Ayres. He said he never spoke with Cook at the scene.
Baltimore City Police called him at 5:27 p.m. on Dec. 27, 2014, to pick up Cook (presumably from the police department).
Slater said he later prayed and talked with Cook for a few minutes at her apartment.
"Slater focused his conversation pastorally on her, as a child of God. They prayed together and he went home," said the statement.
Slater later gave the police a recorded statement.
"He answered every question as thoroughly and completely as he could recall, including details of his and Cook's conversation during the car ride to her apartment," said the statement from the church.
"Out of respect for the ongoing police investigation, for the Palermo family, and for Cook, Slater did not share details of his conversation with Cook in the meeting with clergy today," the statement added.
It further noted that Cook remains on administrative leave from the Episcopal Diocese of Maryland receiving full pay and benefits in accordance with church rules.
A disciplinary proceeding, known internally as Title IV for the section of the Church's Constitution dealing with discipline procedures have already been started against Cook for her actions.
Michael F. Rehill, a retired judge and expert in canon law, told the USA Today that the proceeding which was launched last week, and it is usually prompted by a complaint that can be made via writing or telephone and anonymously.
"Once a complaint is made, church leaders determine whether to send the complaint to an investigator appointed by the presiding bishop. Once the investigator issues a report, church leaders decide whether to recommend that the complaint be dismissed or refer the case for further action, which could include an ecclesiastical trial," explained the report.
"Please continue to keep the Palermo family and Heather Cook in your prayers. We are urging congregations to designate a Sunday offering for the Palermo family fund," said the statement.
The Episcopal Diocese of Maryland consists of 21,500 households in 108 congregations covering 10 counties and Baltimore City, according to the church.