Blood Moon on Friday Will Be Longest Lunar Eclipse of This Century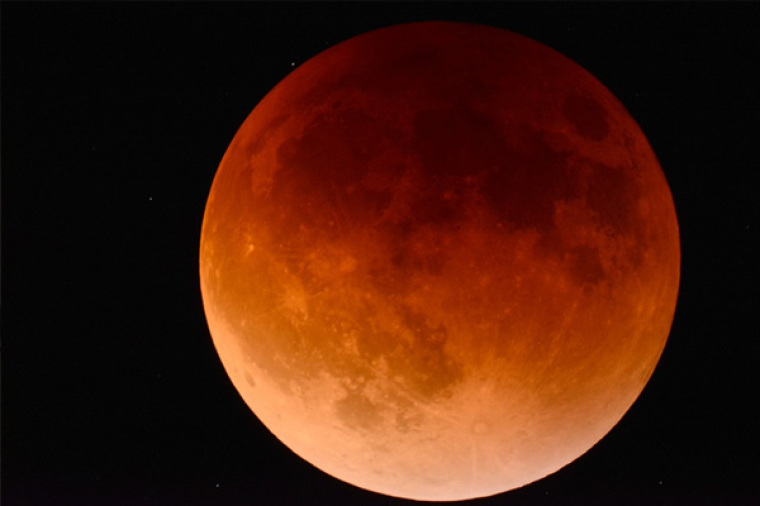 This Friday's lunar eclipse will result in the emergence of a Blood Moon, and it's expected to remain visible in the sky for an extended amount of time.
According to Accuweather, the occurrence of this particular Blood Moon is notable in part because it's the longest one of this century.
The total phase of the lunar eclipse is expected to last for approximately one hour and 43 minutes. The entire event could last for up to six hours after taking into account the partial phases of the eclipse.
For many people, this lunar eclipse could be the longest one they will ever witness, as a similar event that will last for a comparable amount of time is not expected to take place until June 9, 2123.
People in Africa, Asia, Australia, Europe, South America and even Antarctica will have an opportunity to see the Blood Moon.
Residents of eastern Asia, Australia and New Zealand will actually be able to see the Blood Moon on the morning of July 28, but people in South America and western Europe should see the crimson-colored satellite as early as Friday night.
People in Africa and Antarctica will have the chance to see the full lunar eclipse unfold in the sky.
Unfortunately for residents of North America, the Blood Moon will not be visible where they are because of the presence of daylight. Still, people can catch a glimpse of the Blood Moon with the help of some live streams.
The Blood Moon is more than just a natural phenomenon for some Christians. As noted by an earlier report from CBN News, there are people of the Christian faith who see the Blood Moon as a sign from God, one which serves as the precursor to the fulfillment of biblical prophecy.
Some have also taken to interpreting the emergence of the Blood Moon as a sign of the coming end of days.
However, as  GotQuestions.org notes, the notion that the Blood Moon is a prophetic sign is still nothing more than a theory. The same article also reminds believers that the date of the Lord's return is unknown to anyone.
While North American residents will be missing out on the chance to see the Blood Moon in the sky later this week, there will still be an opportunity for them to witness another lunar eclipse which is expected to take place on Jan. 21, 2019.