Bobbi Kristina Brown in Medically-Induced Coma After Being Found Unconscious in Bathtub Nearly 3 Years After Mom; Family Seeks Privacy and Prayers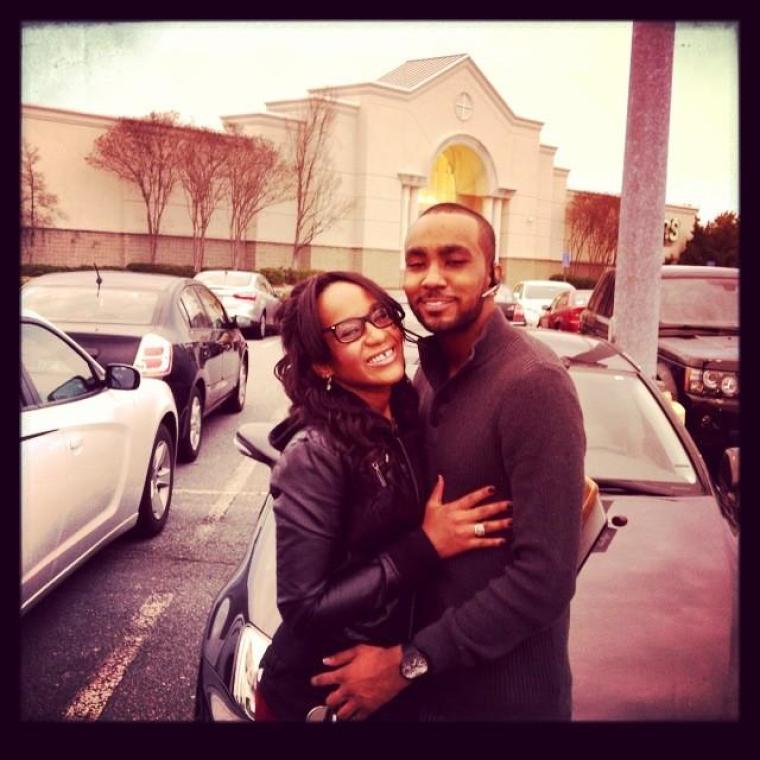 Bobbi Kristina Brown is in a medically-induced coma after being found face-down in her bathtub in Atlanta, Georgia, on Saturday morning.
Reports state that Brown's husband, Nick Gordon, and a friend found the 21-year-old in the tub. It's unknown how long she had been in the water before being found but Gordon immediately began CPR until help could arrive and is now in a medically-induced coma due to reported swelling on the brain. It's been nearly three years since Brown's mother, Whitney Houston, was found dead in her own bathtub, which many believe may have been a factor in Brown's incident.
"Privacy is requested in this matter," Brown's father, Bobby, said in a statement. "Please allow for my family to deal with this matter and give my daughter the love and support she needs at this time."
"The report that Bobbi Kristina Brown has been taken to the hospital in Atlanta, Georgia, is accurate. No additional information will be forthcoming," Christopher Brown of Brown & Rosen, LLC added.
Brown's life has been filled with ups and downs, including the marriage to Gordon and the loss of her mother. She had a falling out with her grandmother, Cissy Houston, and a tumultuous relationship with her father, Bobby. He is currently at her bedside with family friend Tyler Perry. Numerous fans and celebrities took to social media to offer their well wishes and prayers for Brown.
"I just hope and pray that Bobbi Kristina gets through this extraordinarily rough time," actress Holly Robinson Peete tweeted. "She is such a sweet young lady dealing with so much."
"Still praying 4 Bobbi Kristina I see sum ppl making jokes," Missy Elliot tweeted. "She lost her mom thats tougher than u may think 2 deal with."
Neurologist Eli Zimmerman of Massachusetts General Hospital told People that Brown's prognosis depends on "how much oxygen her brain was getting" before Gordon found her body. "Even minutes [without air] can be grim."
Police conducted a search of the home but no drugs were found, which is no surprise to her cousin, Jerod Brown, who goes by the name YF Kennedy.
"Krissi doesn't do drugs," he told E! News. "She hasn't been drinking or doing drugs and she's cut down on cigarettes. She's been trying to get her music together and keep her voice clean. Her voice is so beautiful. We don't know what happened yet. We don't know why she was unresponsive. She's still be going through the grieving stages but is trying to keep her spirits up. It's a rough time lately with the anniversary, so this is a blow to the family."