Boko Haram Changes Name to 'Islamic State's West Africa Province' in Accordance With ISIS, Continues Mission for African Caliphate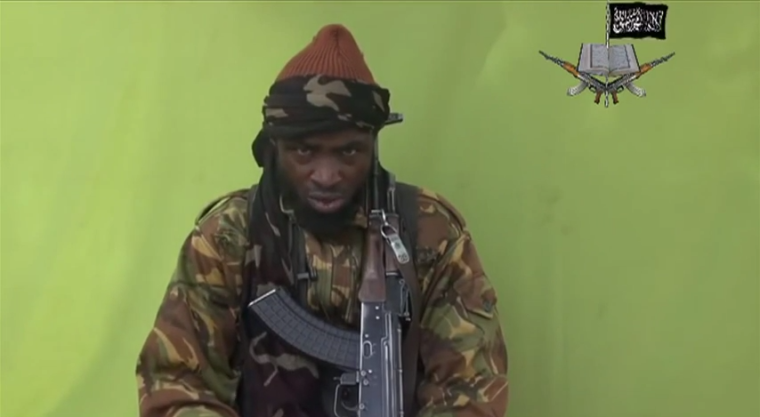 Terror group Boko Haram, which has been carrying out deadly attacks across Nigeria for almost six years now, has changed its name to "Islamic State's West Africa Province," or ISWAP. The militants have previously pledged allegiance to ISIS, and are continuing their attacks on Nigerian towns with an aim to establish an African Caliphate.
The Independent reported on Sunday that new propaganda materials released by Boko Haram leadership have been distributed through ISIS' social media accounts, where they refer to the group by its new adopted name.
Boko Haram itself is a nickname which means "Western education is forbidden." Its previous official name was Jama'atu Ahlis Sunna Lidda'awati wal-Jihad, Arabic for "People committed to the propagation of the prophet's teachings and jihad."
While Boko Haram has centralized its efforts in Nigeria and has attempted, largely unsuccessfully, to invade neighboring countries, ISIS has captured significant territory in Iraq and Syria, and is establishing a strong presence in Libya and other countries in the region.
ISIS has said that its mission is to establish an Islamic Caliphate, and eventually conquer Europe and the United States. Much like Boko Haram, it has heavily targeted Christians in its attacks, shooting and beheading 28 Ethiopian Christians in a video released earlier in April.
Boko Haram has also been adapting part of ISIS' tactics, and in March released its first public beheading video, where it executed two men that it claimed are spies.
Abubakar Shekau, the African group's leader, has pledged allegiance to ISIS on a number of occasions.
"I believe Boko Haram is more than just copying the Islamic State — their image is being 'shaped' at very least in the ISIS media wing," said Veryan Khan, editorial director of Terrorism Research & Analysis Consortium.
"Immediately after [Abu Bakr al-] Baghdadi declared the Islamic State Caliphate, Boko Haram's leader Abubakar Shekau did the same. We then started seeing (in the videos) the Islamic State flags being painted onto Boko Haram's most prized possessions, their AFVs and tanks, most recently on Feb. 20 during the ops within the Northeastern Nigeria border."
Reuters reported on Sunday that Nigeria's army is fighting to recapture an island in Lake Chad that has been taken by the jihadists.
Boko Haram had been attempting to capture Karamga on a number of occasions, as it presents an ideal base for carrying out surprise attacks on the countries bordering the lake, including Chad, Cameroon, and Niger.