'Defeated' Boko Haram Terror Rises Again: Many Killed, Thousands Flee as Jihadists Capture Town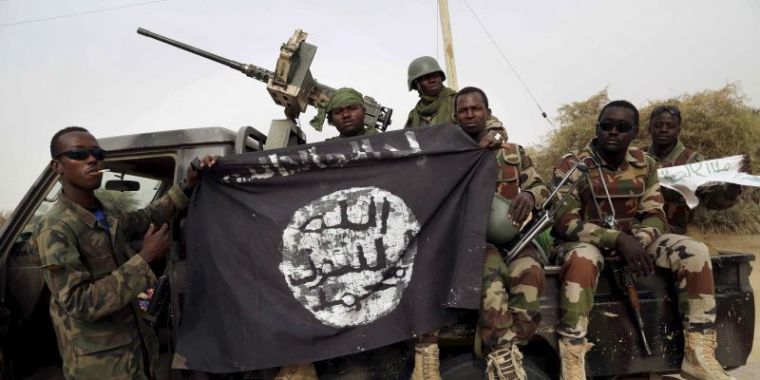 Islamic terror group Boko Haram has risen again, killing several people and forcing thousands to flee the Nigerian town of Gudumbali.
The AFP has reported that the attack on the town in northeast Nigeria on Saturday ended with at least eight civilians dead and thousands of others fleeing to neighboring towns.
The capture of Gudumbali, in the Guzamala area of Borno state, is believed to be the terror group's first major victory in two years of reported losses at the hands of army troops.
Yan St-Pierre, head of the Modern Security Consulting Group, said that the terror group's attack of Gudumbali shows its increasing capabilities and strength.
"They've been able in recent months to attack larger, more important targets with increasing frequency and success," the counter-terrorism specialist said.
"It is likely to get worse because ISWAP is not only adapting to changing circumstances but benefiting from the changing dynamics in the Sahel as well," he added, using an alternative name for the group.
Boko Haram's insurgency has been going on since 2009, with government buildings, churches, and entire towns and villages bombed.
Christians, Muslims, and other civilians have been slaughtered, with the terror group gaining infamy for its kidnapping of schoolgirls and use of children as suicide bombers in Nigeria and neighboring countries.
One Christian schoolgirl who remains under Boko Haram captivity has been gaining international attention. Fifteen-year-old Leah Sharibu has been the subject of human rights campaigns calling for her freedom, as she remains a hostage due to her reluctance to denounce Jesus Christ and embrace Islam.
Representatives of President Muhammadu Buhari administration have consistently said that Boko Haram is being driven out. An army official even claimed in February that the jihadists have been completely defeated.
"We have broken the heart and soul of Shekau's group, taking over the camp and its environs," Rogers Nicholas, theater commander of Operation Lafiya Dole, referring to Boko Haram's leader, said at the time. 
"They are on the run and we are pursuing them to wherever they go. This time around there is no place for escape anywhere," Nicholas added.
"We had earlier asked those of them that want to surrender to do so and we are still asking them to come out and surrender otherwise they are going to meet it the hard way."
On Monday, former Vice President of Nigeria Atiku Abubakar warned that Boko Haram is not only not defeated, but is moving to reclaim territories that the army had recovered.
"In terms of security whether south or north, there's nowhere that is secure. In the north we have kidnapping, fight between farmers/herdsmen, all kind of things," Abubakar said, according to Premium Times.
"If you look at also the security, even the Boko Haram that they said they are going to defeat, they haven't defeated Boko Haram, Boko Haram have started retaking territories. So this is the worst administration since the return of democracy from 1999 in the country," he added.