Boko Haram's 'Twisted Logic' and Targeting of Muslims: What You Need to Know
Former US Ambassador to Nigeria Comments on Militant Islamist Terrorist Group's Years-Long Campaign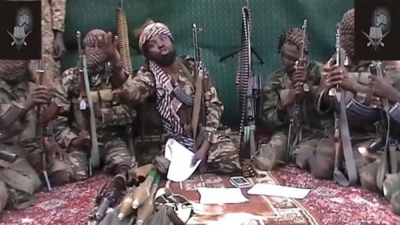 A former U.S. ambassador to Nigeria breaks down militant Islamist group Boko Haram's "twisted theology" and deadly years-long campaign to implement its own version version of Shariah law in Nigeria.
While much of the world's attention has been turned toward France and the Middle East in recent weeks, terrorist group Boko Haram has been ramping up attacks against Nigeria's civilians, who number more than 177.1 million.
The terrorist organization has kidnapped and killed dozens of people from neighboring Cameroon, started using children in suicide attacks, and in what has been described as its deadliest assault yet, Boko Haram is believed to have killed an estimated 2,000 people over a period of a few days.
According to the Council on Foreign Relation's Nigeria Security Tracker that maps the number of deaths documented by the media and attributed to Boko Haram, 17,607 lives have been taken. Though Boko Haram emerged in 2009, CFR's security tracker begins on May 2011, the year Nigerian President Goodluck Jonathan entered office.
John Campbell, senior fellow for Africa policy studies at the Council on Foreign Relations, and a former U.S. ambassador to Nigeria, joined CP Newsroom via Skype to provide perspective on the situation in the troubled West African nation.
Campbell, author of Nigeria: Dancing on the Brink, explained that many of Boko Haram's attacks have been targeted at the country's 80 million Muslims, despite the militants' frequent attacks on Christians and churches.
"Nigeria's population as a whole is about 50-50 (Muslims to Christians), and in fact it's the largest country in the world where neither Christianity (nor) Islam is the majority," said Campbell.
"The vast majority of Boko Haram's victims have in fact been Muslims and not Christians," he added.
Calling Boko Haram's theology "rather twisted," the former U.S. ambassador explained that the terrorist organization's particular brand of Islam holds that "a Muslim who participates in some way in the secular state is an infidel and deserves to die."
Watch the CP Newsroom video below for more insight from Campbell on Boko Haram and the Nigerian government's apparent wrongheaded approach to trying to eliminate the group.