Border Crisis: Texas Dem Rep Henry Cuellar Addresses 'Angry' Call from White House; Says Obama Must Visit Border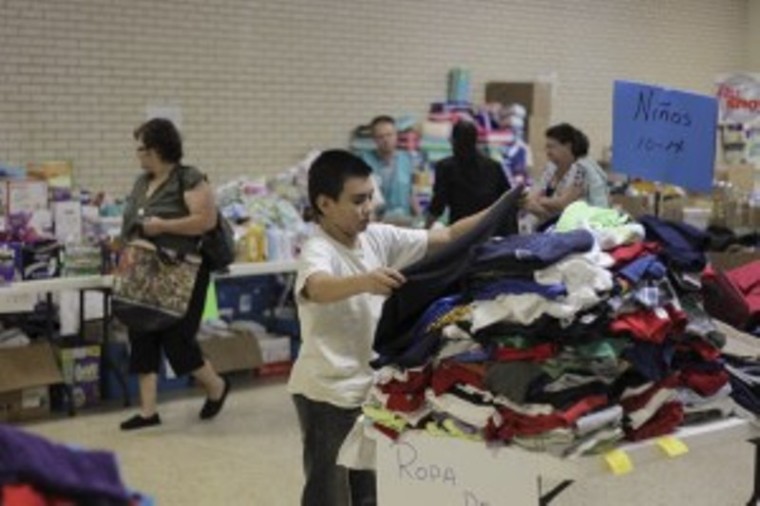 Texas Rep. Henry Cuellar, an outspoken Democratic critic of President Obama's response to the influx of thousands of minors from Central America crossing the southern border, spoke about "angry" calls he received from the White House and called for President Obama to visit the border.
"I thought we had a very constructive, positive conversation," Cuellar told CNN, although he had earlier said he received "angry" calls from the White House to reprimand him for his criticism.
"I'm not asking for anything else, come down to the border and just see it for yourself," Cuellar said.
Obama visited Texas last week and met Gov. Rick Perry, but refused to visit the border. The president also urged Perry to request Texas congressional delegation to push for the request for the emergency funds to deal with the immigration crisis.
"If it's not important, then why is he asking us for $3.7 billion of help? And I want to be supportive of the president on that funding," Cuellar added.
Asked if the caller from the White House yelled at him, Cuellar replied, "I think they are very smart. They are not going to yell at a member of Congress who sits on an appropriations committee. There was no yelling, there were conversations."
The Texas congressman had earlier said Obama cannot expect to be trusted and given "exactly every penny you want."
He added he hopes Obama's decision to skip a border visit doesn't become his "Katrina moment," referring to the criticism the George W. Bush's administration received in relation to the devastating hurricane and its aftermath.
Faith leaders have expressed concerns about the tens of thousands of child immigrants and others.
Chris Liebrum, director of disaster recovery for the Texas Baptist Convention, and other faith leaders met with Obama and Perry in Dallas last week.
"The purpose of the meeting was to find solutions in dealing with the border crisis in Texas," Liebrum told The Christian Post.
"Our message and focus is on the children," Liebrum added. "We need to care for the children who are here now — that was my message to the president. We have a big immigration problem that needs to be solved; and it's the lack of a good immigration policy as to why this crisis, this disaster, has come about."
Obama claims there wouldn't have been a border crisis had the House passed immigration reform last year.
At a press conference last week, the president defended his decision not to tour the southern border because, as he said, "I'm not interested in photo ops."
"Why aren't we passing comprehensive immigration reform which would put an additional 20,000 Border Patrol agents [on the border] and give us a lot of additional authorities to deal with some of these problems?" Obama asked. "That should've been done a year ago; it should've been done two years ago. It's gotten caught up in politics."
However, Perry said Obama instead needs to send the National Guard to the southern border to tighten security there.