Brazilian Pastor Pours 110 lbs. of Salt on Church Floor; Sparks Witchcraft Speculation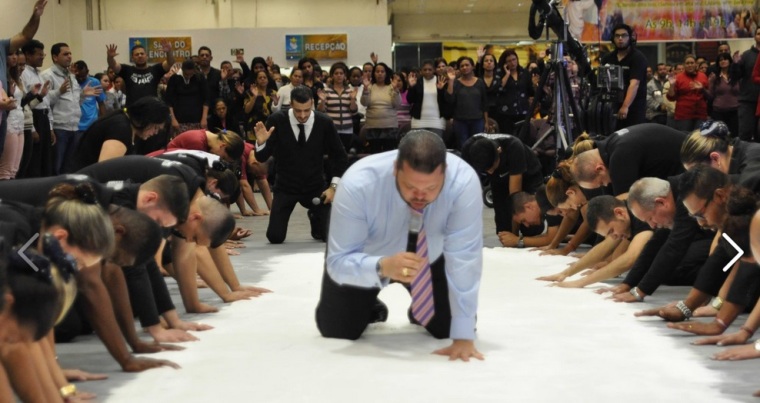 An Apostolic church in Brazil has atrracted controversy online after a photo was posted on their Facebook account in which the pastor is seen praying and kneeling on the floor over 110 lbs. of anointed salt.
Apostolic Church Full of God's Throne based in Sao Paulo held a service last week where the practice took place. The criticism was triggered by the image of the church's lead pastor Agenor Duke, as he is shown surrounded by other kneeling church members who then marched over the salt barefoot as they fervently prayed.
"This is a witchcraft practice, very different from what the Scripture reflects on the use of salt," commented Jonathan Martinez, a Facebook user on the church's account. "That method is only used for witchcraft and for calling upon negative things."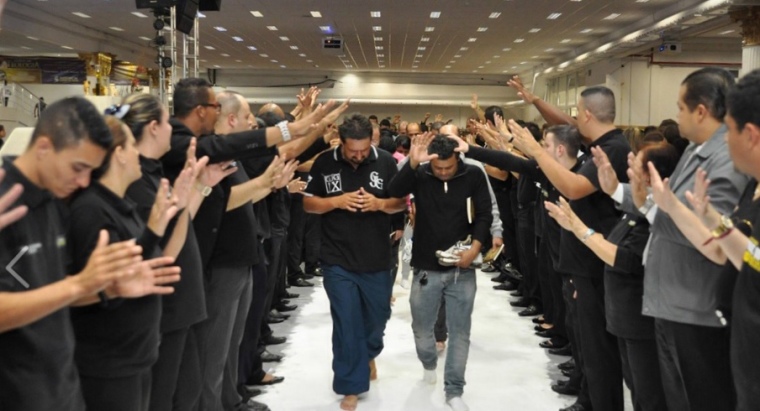 Despite the backlash on social media, many have defended Duke's actions by saying the practice was inspired by the biblical story found in 2 Samuel 8:13 about how David struck down 18,000 Edomites in the Valley of Salt.
Others speculate that the act was derived from 2 Kings 2 which tells the story of the prophet Elijah pouring salt onto Jericho's water springs.
"People, read the Bible," writes Samantha Tonzar, another Facebook user. "Before criticizing this wonderful ministry, try to understand the purpose ... I can assure you that this all is done in the word of God!"
However, Duke has not confirmed or commented on whether the practice was inspired by salt references noted in the Bible.
Rare practices are gaining momentum through charismatic churches in Brazil. Last year, an evangelical pastor garnered criticism when he boldly claimed that "divine liposuction" existed to make individuals lose weight and feel better while curing them of diseases caused by obesity.
The practice was embraced at Church of Christ Truth that Frees in the city of Sao Roque, where the pastor attracted faithful worshippers by telling them the notion was biblically based.
Another Brazilian church also made recent headlines when its pastor handed out 'anointed brooms" to members who were told that they were capable of sweeping away spiritual obstacles from their homes including marital problems.
Duke's Apostolic Church Full of God's Throne is known for growing into a megachurch despite being founded only seven years ago. Duke and his wife Ingrid also have a radio program heard throughout the country and they oftentimes host large-scale events which have been headlined by evangelists Benny Hinn and Mike Murdock in the past.