'Bringing Up Bates' Exclusive Clip and Family News (VIDEO)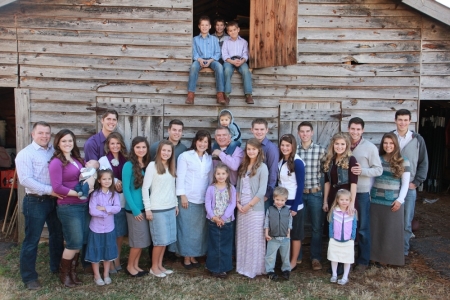 The stars of "Bringing Up Bates" recently announced they would be participating in a second season of their reality series on UPtv, and The Christian Post has an exclusive clip ahead of tonight's all-new episode.
"It's been a very positive experience for us," patriarch Gil Bates said during a conference call. "We have learned a lot and we still have a lot to learn, for sure, but it's been a very positive experience. I guess we're excited about [a second season]. I just think, boy, it's like if you became a preacher and you took your first church, the first month you preach everything you know."
"I think one of our goals as a family has always been to have the philosophy that other people can make their own choices and we should be willing to give them the freedom to do that," matriarch Kelly Jo said of the family's intentions in doing the reality series.
The Bates family, with over 20 members now, gained a following after an appearance on TLC's "19 Kids & Counting." The two families are good friends and strong Christians. UPtv seized on the idea to feature the Bates family in its own light and viewers immediately responded with positivity, bringing increased ratings to the channel and now, a second series.
In the upcoming season, fans will get to see daughter Erin and her husband Chad welcome their first child after several painful miscarriages. It was revealed in a previous episode that the couple is expecting a son; and daughter Alyssa and her husband John are having a baby girl.
It's not easy raising a large family, as Gil and Kelly Jo have shown. In this exclusive clip, the family goes shopping last-minute to prepare a family dinner and also reveal their favorite chicken recipe. Of course, with 19 kids ranging in age from 2 to 25, each person also has his/her own favorite, which is also shared.
"Bringing Up Bates" airs Thursday nights on UPtv.
Watch the clip here.