'Bringing Up Bates' Renewed for Second Season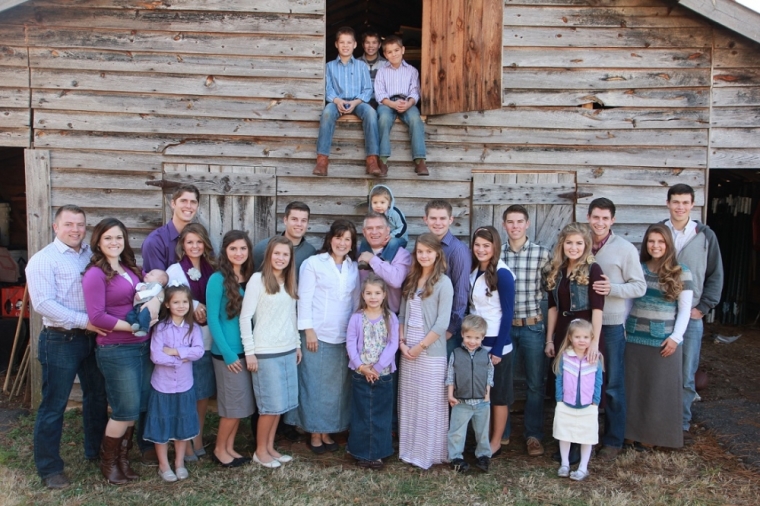 Fans of the hit reality series "Bringing Up Bates" will be happy to know that the show has been renewed for a second season by UP TV.
The show features the Bates which is a larger-than-life family similar to the Duggars of TLC's "19 Kids & Counting." The family resides in Tennessee and explores the dynamics of marriage between Gil and Kelly Jo Bates, along with their 19 children, one grandchild, and two more on the way. The series was an immediate sensation, becoming UP TV's most popular original series.
"Since its premiere in January, 'Bringing Up Bates' has been a major success story for us," Amy Winter, EVP/GM of UP TV said in an email. "The series has grown steadily each week as more and more viewers, along with other family members, tune in to see the daily lifestyle of this uncommon, unimaginable, ever expanding but totally relatable, loving family. It's a show that entertains the whole family which makes it perfectly suited for our brand. We are very happy to bring it back for another season and look forward to sharing the new trials, new triumphs and new grandbabies in the upcoming season."
The Bates family recently announced that there would be two new grandbabies born to daughter Erin (Bates) Paine and her husband Chad as well as her sister Alyssa. The two are expecting their first children, and what makes the experience even more special for Erin and Chad is that the couple has experienced several miscarriages, which they chose to share on the show.
"Going through a miscarriage is one of the hardest things," Erin said. "You build up all these expectations, and you prepare and you have the date in your mind, and it's just … it's heartbreaking when that ends. It's like your world's been crushed."
However, both members of the Bates family are doing well in their respective pregnancies and will prayerfully welcome their children this year.
The second season of "Bringing Up Bates" will air on UP TV in June.