'Bringing Up Bates' Star Announces Pregnancy After Several Miscarriages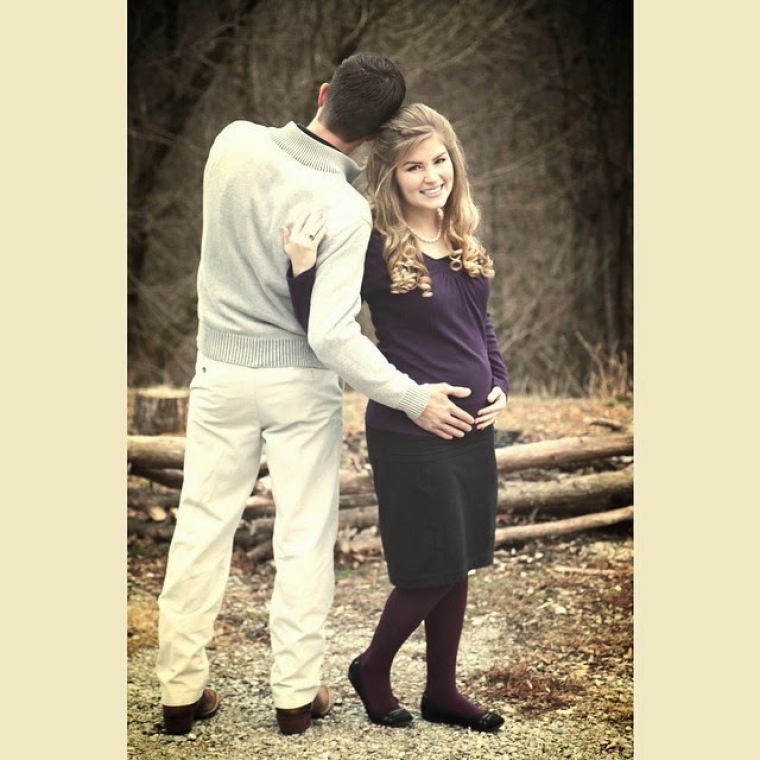 "Bringing Up Bates" star Erin (Bates) Paine and husband Chad are expecting their first child after several miscarriages, and the couple could not be more excited.
"I'm so happy. It was such a relief," Erin told People. "Because I had an at-risk pregnancy, we wanted to be cautious and wait just because, if something happened, it would have been all the more hard."
Erin suffers from a blood-clotting disorder that has caused her to endure several miscarriages, so the pregnancy comes as a wonderful blessing to the couple that has been trying since 2013. She and Chad decided to go public with their struggle to carry a pregnancy on the first episode of the new reality series "Bringing Up Bates." The family is often compared to the larger-than-life Duggar family, and the two families share a large size and conservative values. Erin and Chad wanted to share their story to help others going through similar situations.
"Going through a miscarriage is one of the hardest things. You build up all these expectations, and you prepare, and you have the date in your mind, and it's just … it's heartbreaking when that ends. It's like your world's been crushed," Erin explained.
Making things even harder was the news that sister Alyssa is expecting her first baby as well, and older brother Zach and wife Whitney just welcomed their first baby, a son named Bradley. However, Erin insists that she is nothing but happy for her sister and brother but is looking forward to finally having her own baby, even though she has chosen not to reveal the sex of the baby.
"For the first four or five months, I was completely incapable of doing anything," Erin revealed. "I was so sick that I had to stop teaching piano lessons, stop doing pretty much everything. I pretty much stayed in bed the whole time. I told Chad, 'I felt like I've had the flu for months and months!'"
The couple definitely plans to bring up the baby with family traditions from both sides.
"I definitely want to keep a lot of the things that my parents were strong in," Erin revealed. "I'm sure we're not going to be identical or have the same exact standards and stuff like that, but I think that my parents did an amazing job and I hope we can be half as good as parents as they were."