'Bringing Up Bates' Stars Alyssa and John Webster Share Pregnancy Announcement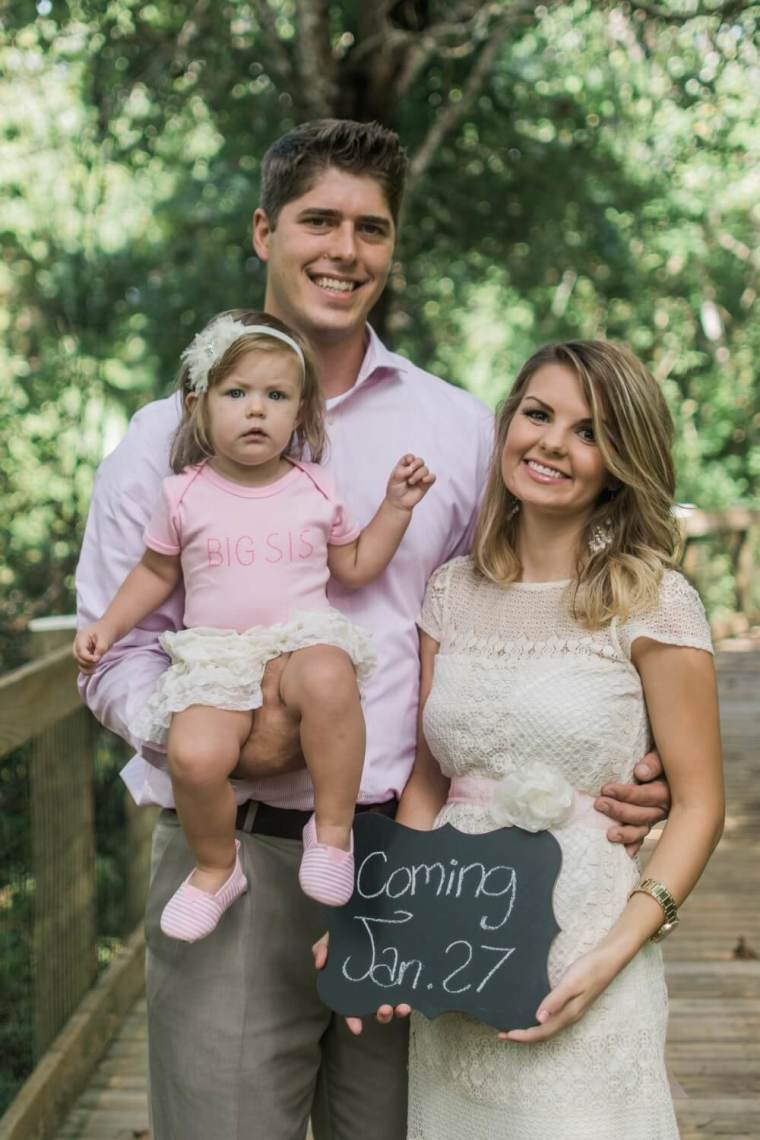 "Bringing Up Bates" stars Alyssa Bates Webster and her husband, John, recently shared that they are expecting their second child, a baby girl due in January 2017.
"John and I are simply overwhelmed with happiness to be expecting another baby girl. We are highly anticipating our daughter's arrival. January can't come soon enough!," the expecting parents shared in a statement to The Christian Post.
The announcement was accompanied by a photo of the happy couple holding their toddler and a sign revealing their baby's due date as Jan. 27, 2017.
Alyssa and John first surprised her family when she was pregnant with her daughter, Allie Jane, by visiting her parents' house wearing a T-shirt that read "Bun in the Oven." Although it is not clear how the young couple broke the news to her family this time around, the Bates are always happy to welcome a new member of the family.


Since the series first premiered on New Year's Day in 2015, "Bringing Up Bates" has become the highest-rated series in UPtv's history. The reality series takes a fresh look at the ever-changing family dynamics of Gil and Kelly Jo Bates and their 19 children, aged 2 to 26, and grandchildren, including babies Carson, Kaci and Brooklyn.
The family fun continues in season four as it's a time of change for the Bates family with new loves, new careers, and a new grandbaby. Many of their children are beginning to forge their own paths outside of the family and are experiencing both the highs and lows of life.
In Thursday's episode titled,"You Can't Spell Paintball without PAIN," Jackson is turning 14, and it's time to complete a Bates boy rite of passage — trimming tree. The episode will explore whether or not he is ready for this big step. Meanwhile, Erin and Chad have some family over to discuss their plans to record a new lullaby CD. Then the guys come together to celebrate Jackson's birthday with a rowdy game of paintball.
"Bringing Up Bates" airs at 9 p.m. ET every Thursday on UP.
For more information about the series, visit The Bates Family.