'Bringing Up Bates' to Debut on UPtv in 2015: Meet the 'Other Duggar' Family (VIDEO)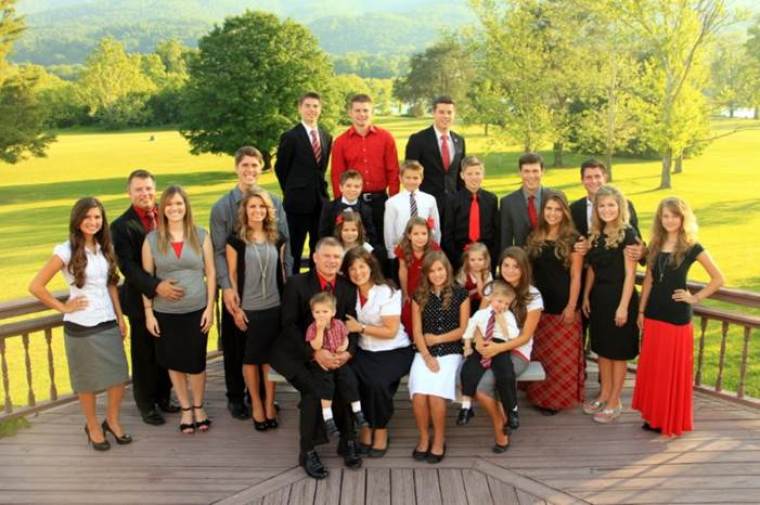 Fans of "19 Kids and Counting" and the Duggar family will be thrilled to learn that their friends, the also larger-than-life Bates family has just scored its own TV series on the UP network.
"Bringing Up Bates" will re-introduce viewers to Gil and Kelly Jo Bates and their 19 children, as well as their first grandchild. Gil and Kelly Jo, along with their children, often made appearances on "19 Kids and Counting," which airs on TLC. The Bates family is very close and focused on God, who they thank for all their children.
"Our precious children have taught us that money is not the only riches in life. In fact, money won't last," the family wrote on its website. "Only two things in life will: people and God's word! So our goal is to train up our children in the ways of the Lord that they might enter work places, churches, and homes as soldiers for Christ and servants to all. And in so doing we'll all have purpose and direction for life."
Charley Humbard, president and CEO of UP, said the network is "committed to sharing meaningful stories about remarkable families and people with real character. 'Bringing Up Bates' lets us look in on the daily lifestyle of a wonderful, loving family—that happens to be larger than most—and that has experiences we can relate to and some that are very unexpected. This series fits perfectly with UP's brand promise to always uplift and entertain viewers and it represents the latest example of our commitment to produce original series, movies, and specials for the whole family."
"Bringing Up Bates" will premiere on Jan. 1, 2015. Viewers will be able to see the family grow and change through 13 episodes, including welcoming the first grandchild, Bradley Gilvin Bates, and dealing with health issues, in addition to the trials of raising a large family.
Watch a preview of the new series HERE: