British Couple Seek Nanny Who'll Raise Kids Gender Neutral; No Barbie or He, She Pronouns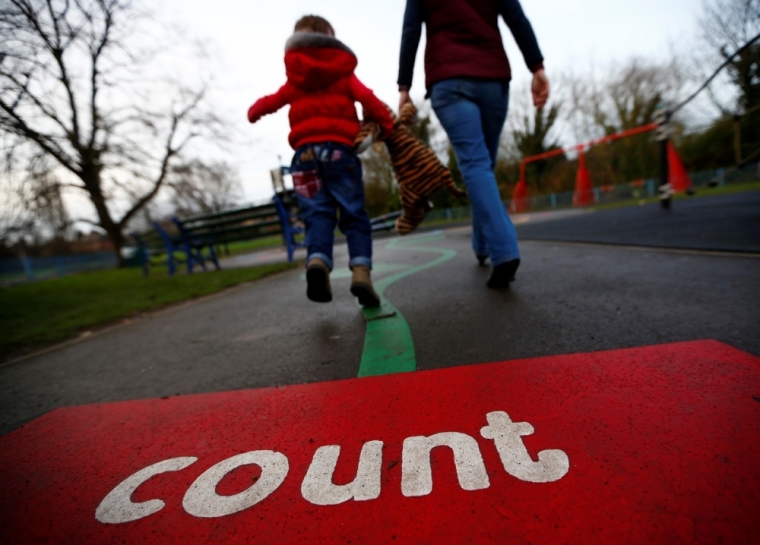 A couple in London are looking for a nanny who would not only look after their children but would do so in a completely gender neutral way, "not referring to them as 'she' or 'he'" among other do's and don'ts on their list of how to allow the children to choose their own gender.
"There are a few 'rules' that we'd like the nanny to adhere to. Here are a couple. Only refer to the children by their names — no pet names such as sweetie or hun and obviously not referring to them as 'she' or 'he,'" reads a post on Childcare.co.uk, the social network for parents, tutors and childcare providers, as reported by The Times. "If you are out with them and they need to go to the bathroom, they need to choose which one to use."
It continues, "We have a selection of pre-approved books, toys, TV shows and films for the children to enjoy, please do not deviate from this list. Characters like Action Man and Barbie only serve to enforce gender stereotypes, for example."
Earlier this month, the U.K.'s Office for National Statistics proposed that citizens should not be required to mention their gender in the next census so that transgender and other non-binary people do not feel discriminated against.
The country is scheduled to hold the next national survey, which takes place every 10 years, in 2021, and if the ONS has its way, the citizens would be allowed to choose not to state their sex. The choice of male or female is "considered to be irrelevant, unacceptable and intrusive, particularly to trans participants, due to asking about sex rather than gender," the ONS said in a recent report.
Meanwhile, at least 150 schools in Britain now have "gender neutral uniforms," meaning students can decide if they want to wear skirts or trousers, irrespective of their biological sex, according to recent reports.
Founder Dr. Elly Barnes of Educate & Celebrate, an LGBT charity, recently said, "We are ensuring that all students are represented within the curriculum, enabling well-being and full participation."
"Removing the association of 'boys' or 'girls' with particular clothes in a school uniform policy may not change the way students dress but it could be a huge deal to young people who don't identify as a boy or a girl," Jamie Barry, headteacher of Parson Street Primary School in Bristol, said recently while introducing the policy.
A BBC Two documentary recently tested out gender-free classrooms where 7-year-old children were being taught to forget differences between boys and girls in an effort to achieve so-called "true equality between the sexes."
The documentary, titled "No More Boys and Girls: Can Our Kids Go Gender-Free?" premiered in August and followed presenter Dr. Javid Abelmoneim as he led a classroom of schoolchildren in a gender experiment.
Abelmoneim took over a class of 23 pupils from Lanesend School on the Isle of Wight, looking to challenge them on gender stereotypes.
However, in Sweden, mental health experts are warning parents about a growing movement where some preschools are similarly attempting to eliminate gender differences between boys and girls.
CNN reported last month that a number of preschools in the Scandinavian country have stopped referring to the children as "boys" or "girls," but by the gender-neutral pronoun "hen."
Swedish psychiatrist and author David Eberhard argued that such a direction is "intellectually dishonest," however, as it is "blind to biological differences."
"This is the kind of brainwash that works when the kids are small and in the short run they adapt to this, but what happens when they go to normal school and they find out they were living in a sect?" Eberhard was quoted as saying. "This is a sort of a religious sect to say there's no differences between men and women, it has nothing to do with science."