Bulldozer Tears Down Evangelical Church in Sudan Over 'Public Disturbance,' Authorities Take Bibles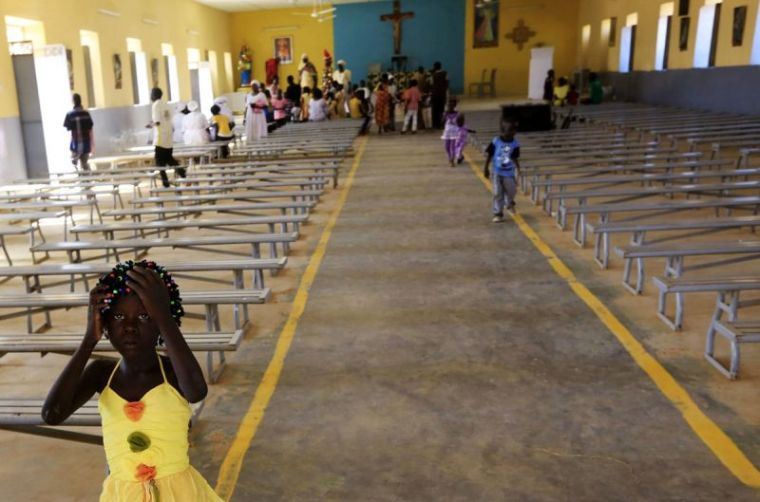 Government trucks and a bulldozer destroyed an evangelical church in Sudan on Sunday allegedly over "public disturbance," confiscating Bibles and leaving 64 church-goers without a place to worship.
Morning Star News reported on Monday that the demolition crew arrived at the Evangelical Church in Al Haj Yousif in North Khartoum without prior notice, and tore down the worship buildings hours after the end of Sunday service.
Witnesses said that police took Bibles, chairs and tables from the church before the demolition, explaining that they are acting against "public disturbances."
"They took everything from the church," a church leader who wasn't named said.
Christians say that the reason the church was targeted is because it sits on land that the government needs to help a Muslim business interest. The Muslim businessman apparently claims ownership of the church land, but the Christians say that the documents he has have been forged.
Christian activist Samaan Mahajoub wrote on Facebook that the Sudanese government, which has been persecuting believers throughout the country, must return the items it took from the church.
"We urge all activists and human rights supporters around the world to denounce this move and demand for the return of the confiscated property of the church," Mahajoub urged.
Others, such as the Rev. Yahia Abdelrahim Nalu of the Sudan Presbyterian Evangelical Church, vowed that such actions will not stop them from worshiping.
"These crazy actions will not stop us from praying and praising God!" Nalu said. "God is Almighty."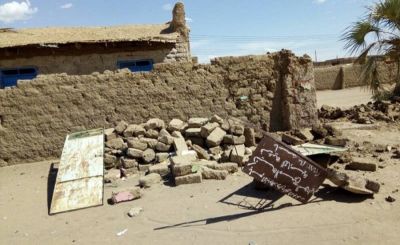 Morning Star News reported that as many as 25 church buildings have been designated for destruction, with authorities claiming that the churches are built on government lands.
Seven Christian church leaders were fined earlier this month for fighting back against a Muslim businessman's attempted takeover of a church-owned school.
Sudan Presbyterian Evangelical Church elder Yohanna Tia was one of the Christians fined the equivalent of $275 for trying to save the Evangelical School of Omdurman from a government takeover, while two Christian families were evicted from their homes in December as part of the takeover case as well.
Christians have said that the religion remains "alive" in the Islamic majority country despite the ongoing crackdown, however.
"I want to say, as a ministry in Sudan, we want people to know that in spite of the situations that we are going through, that Christianity and the Church in Sudan I think is still strong. What has happened has astonished us," one Baptist pastor identified only as James said in November.
"But the simple Christians or simple Church or simple people who believe that God is involved in this situation, they encourage us and give us the hope that Christianity will not finish in Sudan," he added.
Sudan has faced international pressure over its actions.
U.S. Deputy Secretary of State John Sullivan urged Sudanese authorities to stop targeting Christian churches in November while delivering a speech at Al-Koran Al-Karim University in Omdurman.
"The government of Sudan, including the federal states, should also immediately suspend demolition of places of worships, including mosques and churches," AFP quoted Sullivan as saying at the time.