California Becomes First State to Legalize 'Nonbinary' Gender on Documents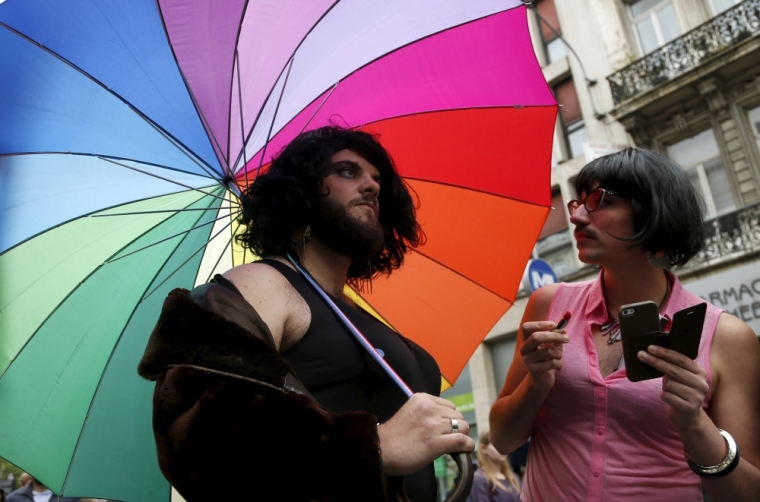 California has become the first U.S. state to legalize a "nonbinary" option and allow a gender change without undergoing any treatment on birth certificates and driver's licenses, after Gov. Jerry Brown signed SB 179 into law on Sunday.
"For purposes of obtaining a new birth certificate under the provisions above, the bill would delete the requirement that an applicant have undergone any treatment, and instead would authorize a person to submit to the State Registrar an application to change gender on the birth certificate and an affidavit attesting, under penalty of perjury, that the request for a change of gender is to conform the person's legal gender to the person's gender identity and not for any fraudulent purpose," the bill states.
It adds that the new legislation will "authorize a change of gender in the court judgment to female, male, or nonbinary. The bill would provide modified procedures to obtain a court order for a change of name to conform to the petitioner's gender identity and a court judgment to recognize a change in the petitioner's gender."
BBC News pointed out that in a similar move in July, Oregon became the first U.S. state to offer its residents to mark their gender as "not specified" on driver's licenses and identity cards.
The conservative California Family Council has opposed the bill, however, arguing that it "advances a lie; that being male or female, or no gender at all, is a choice each person has a right to make."
The group has also criticized Brown for signing other recent bills, such as SB 219, which threatens penalties for long-term care center workers if they fail to use the preferred pronouns for patients who identify as transgender.
"Compelled speech violates free speech," said Jonathan Keller, President of California Family Council. "SB 219 forces people to use words that aren't even in the dictionary."
"SB 219 tries to place 'misgendering' someone on the same level as physical abuse," Keller continued. "Everyone should be treated with respect in nursing homes, and that includes those who believe gender is based on biology, not feelings."
Kris Hayashi of the Transgender Law Center celebrated Sunday's signing of SB 179, however, calling it "absolutely groundbreaking."
''We are always being asked to show our identification at the airport, at banks and for nonbinary people and transgender people to go through life without identification that reflects who we are can be truly dangerous," Hayashi added, according to the San Francisco Chronicle.
Other Western nations, including European Union member states, have also been legalizing third gender options. Back in 2013, Germany became the first European nation to allow parents to effectively choose an "intermediate sex" gender for newborn babies displaying characteristics of both males and females.